Connie Ferguson dragged for comment after Ricky Rick's death
Connie Ferguson dragged for comment after Ricky Rick's death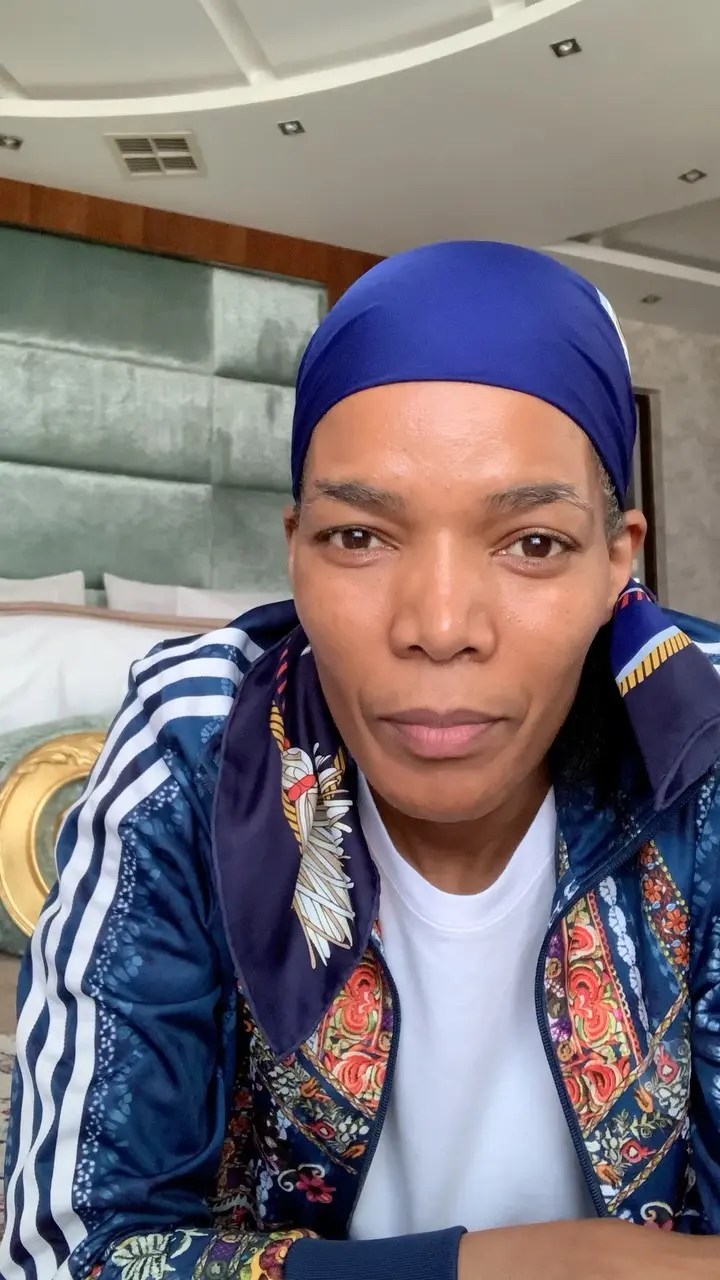 It has been a sad day here in Mzansi after the death of rapper Riky Rick was finally confirmed. Social media has been flooding with messages of condolences and love to the family and we continue to see fellow celebrities pay tribute to the great man that he was.
Veteran actress and business mogul Connie Ferguson is also one of the Zalebs who have taken time to pen a heartfelt tribute to Riky Rick and his family on her Instagram account.
In a previous tweet however, Connie also took to opening up about depression and how people who always seem like they have it all together, are actually the ones going through the most.
She has also gone ahead to remind her fans and followers to always be kind and compassionate to everyone at all times.
Don't be fooled by people who look like they have it all together. People are going through the most!🥲 BE KIND AND COMPASSIONATE!🙏🏾

— Connie Ferguson (@Connie_Ferguson) February 23, 2022
Her fans have shown up in numbers to comment on her sentiments and many agree that just because someone is a celebrity does not mean that they are not human with problems.
Still many in her comment section seem to be more concerned about how the entertainment industry seems to be losing more and more celebrities every other week.
In fact a tweep commented saying that the entertainment industry must really explain what it means to be one of them if it means that many have to succumb to depression like the late Riky Rick.
The entertainment industry must come out clean and tell the public what does it really entail to be 1 of them. I feel we owe everything to our children, nieces and nephews if we are to offer the best and adequate support for them to pursue dreams within the industry.

— LG Moabelo (@LetonalaKantasi) February 23, 2022
Yebo. People must also stop this narrow thinking, that people kill themselves because of social media trolls. Real issues are hidden in families, homes, friends. So please! IbaniKind before niLoge in kumaSocial Media.

— Nobody knows (@Swaenoxhaka) February 23, 2022
Trolls have also gone ahead to drag ausi Connie herself saying that the Ferguson films have also been accused time and time again for either ruining people's careers or mistreating their employees.
And while Connie has not responded to any of that, it is clear that Black twitter has made sure that they will not spare any celebrity that tries to speak on Riky's death and Connie has been caught in the crossfire as well.
— YAM-YAM (@AndaSobs) February 23, 2022
Mna I've stopped watching anything that has to do with the Ferguson's , as most of his staff is complaining BT very scared to speak out

— Cikizwa (@SangoZoli) February 23, 2022
Yeah, word on the streets says you ought to practice what you preach with your employees OG… Unhealthy work environment is a huge contributor to mental health issues https://t.co/kibxeXoa15

— Thando, The Citizen, My Bru (@Thando_Mybru) February 23, 2022
Underpaying your employees can also lead to depression https://t.co/gucqrf8AK6

— Hawukelani (@Hawukeleni1) February 23, 2022
According to tweeps, Connie and her fellow celebrities should practice what they preach and also be kind to those they work with. Clearly this is an issue that has hurt many and they are not willing to let it go that easily.
Connie's fans have shown up to slam the trolls and asked them to focus on her message and not what she has done in the past. Connie herself has had a history with depression which makes it sad to see how they are now treating her on social media.