Condolences pour in to Bonang's cousin, Pinky Girl
Condolences pour in to Bonang's cousin, Pinky Girl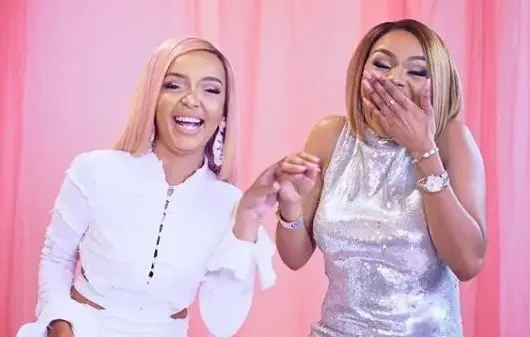 South African reality TV star and DJ, Tebogo Mekgwe affectionately known as Pinky Girl had an eventful year thus far and among some of those busy times, she has to endure the loss of her grandmother.
The is in mourning and she is heartbroken to the core. Taking to her Twitter account to reveal that she has lost her dad. Pinky Girl didn't reveal further details surrounding her father's passing, but she had revealed that he was sick.
Messages of condolences are pouring in.
I just lost my dad!!! 😭😭😭😭😭😭😭😭😭💔💔💔💔💔💔

— Pinkygirl 🇿🇦 (@tebogopinkygirl) October 3, 2022
Several Mzansi celebs have had to endure the pain of losing their loved ones this year including comedian Trevor Noah. This follows the passing of his grandmother Frances Noah who passed away aged 95.