Condolences pour in for Motsweding FM presenter Tumi Moetsi: #RIPMamaneTumi
Condolences pour in for Motsweding FM presenter Tumi Moetsi: #RIPMamaneTumi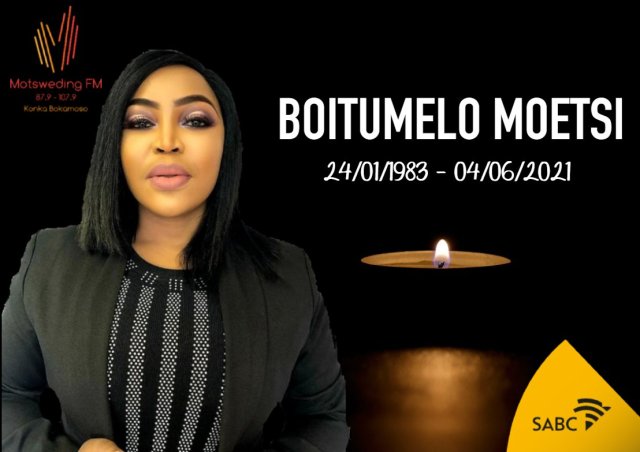 Seems Like The Bad News never End In South Africa, as nnother South Africa Radio Presenter has Lost Their Life. This Of Course Is Something Many Families Would Not Rush to Inform the Public on, but Motsweding Radio Presenter Tumi Moetsi had reportedly Lost Her Life.
Of which Her Family Disclosed that it was A tragedy that Happened On friday, of which the Family choose To Keep it classified, meaning just between them until they where Ready to do so.
With The Fact that Tumi, who was Mostly Known as Mamane Tumi, who was Even Involved In Educational Teaching to the Youth of South Africa.
Many People and Friends Who actually know Tumi, have Been sending Their Condolences To A Friend, a Mother a Sister, and Most Importantly A Person Of The People.
For Now The Family Is Receiving Condolences From All Over The Country, amd Most From people who actually Listened To Her Radio Station.