Communities must stand up against GBV: KZN Premier Nomusa Dube-Ncube
Communities must stand up against GBV: KZN Premier Nomusa Dube-Ncube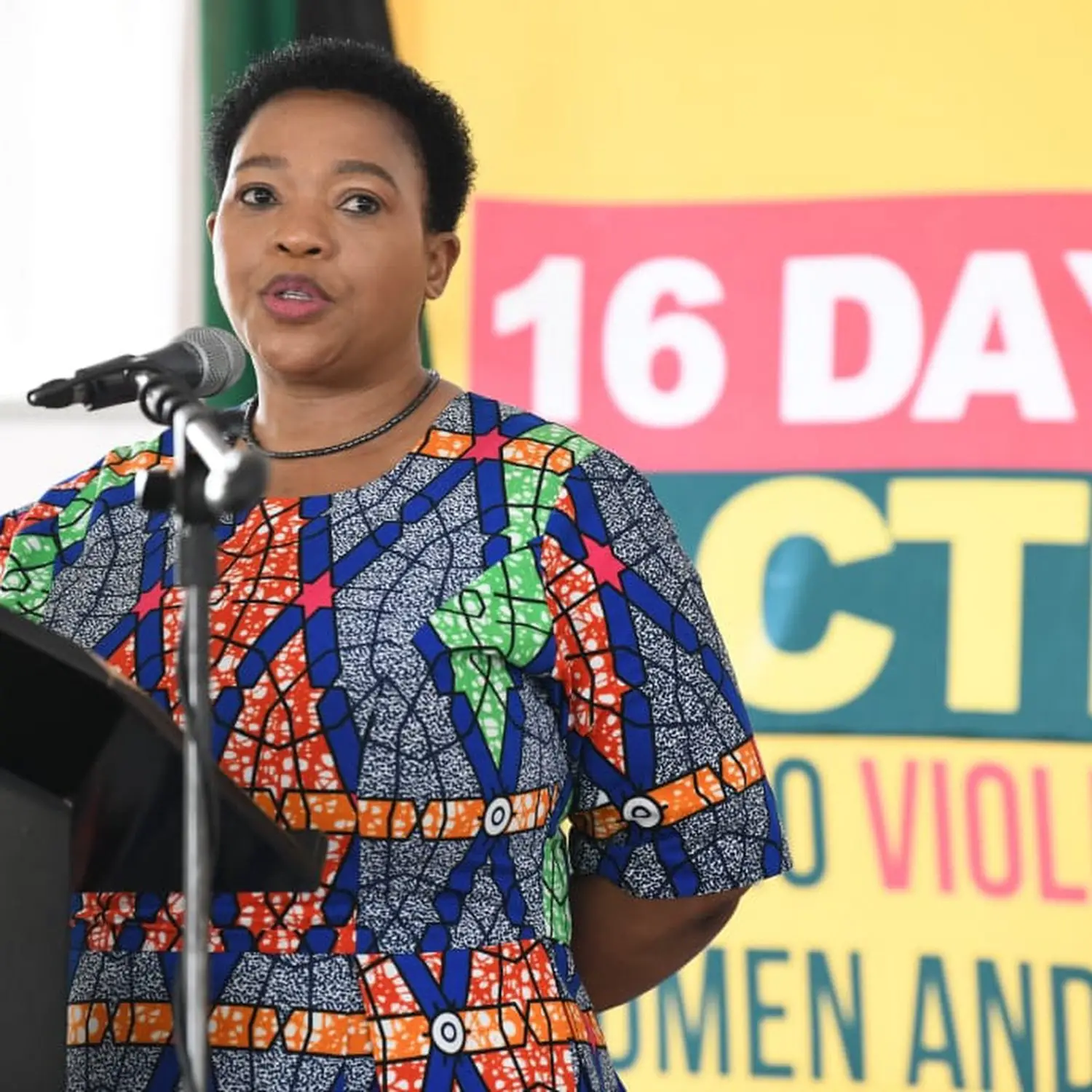 KwaZulu-Natal Premier Nomusa Dube-Ncube echoed President Cyril Ramaphosa's message while commemorating Women's Day by calling on communities to stand up and end the scourge of gender-based violence.
She has encouraged communities not to look away when another person is abused. She was addressing the provincial Women's Month commemoration in KwaMashu, north of Durban. This year's commemoration marks 67 years since the iconic 1956 Women's March by over 20 000 women and struggle activists to the Union Buildings against the carrying of passes. Dube-Ncube says shelters have been established as a safe haven for women who have been abused.
ad
"Our emphasis is that government alone is not going to be able to stop gender-based violence. Unless people take responsibility, unless communities stand up and say no one should be violated within my premises within my neighborhood within my area, nobody should be violated. If we do that door-to-door, house-to-house, we will stop gender-based violence.
KwaZulu-Natal Premier @nomsadubencube engages the members of the media after delivering her speech to celebrate #WomensDay at Princess Magogo Stadium in kwaMashu under @eThekwiniM #LeaveNoOneBehind #GrowingKZNTogether #WomensMonth2023 pic.twitter.com/awBWWjMYz5

— KZN Provincial Gov (@kzngov) August 9, 2023