Coming up on Suidooster this November 2021
Coming up on Suidooster this November 2021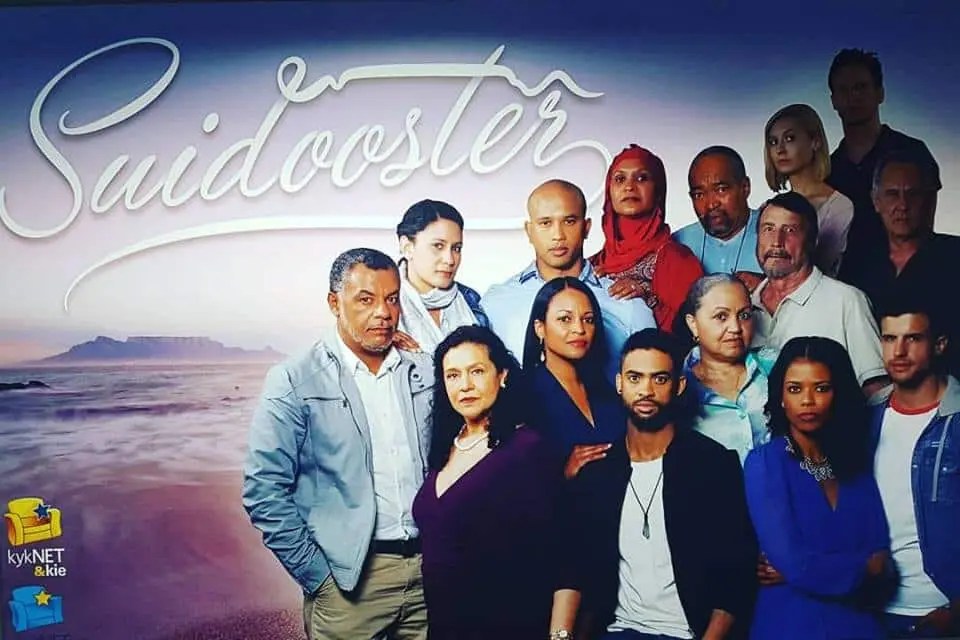 Coming up on Suidooster this November 2021: Elana still yearns for a child, while Zoe finds some dirt on Donovan. Nazeem begs AB for forgiveness and Siya upsets Rhafiek.
Monday 1 November 2021
Episode 1399
A handful of parties take Ruiterbosch by storm, but things don't turn out the way everyone planned. Sister Graaff brings some news.
Tuesday 2 November 2021
Episode 1400
Mymoena wrestles with her conscience, while Zoe has new suspicions about Donovan. Ruiterbosch is abuzz with excitement for an important event, but everything doesn't go according to plan …
Wednesday 3 November 2021
Episode 1401
Elana still yearns for a child, while Zoe finds some dirt on Donovan. Nazeem begs AB for forgiveness and Siya upsets Rhafiek.
Thursday 4 November 2021
Episode 1402
Elana makes a big decision without consulting Susan, while Tim and Zoe's witch hunt against Donovan brings more to light. AB is determined to make Nazeem pay, but Mymoena steps in.
Friday 5 November 2021
Episode 1403
AB struggles to accept what Mymoena did. News of Elana and Susan's intention to fall pregnant spreads like wildfire. Bridgette faces a difficult decision.
Monday 8 November 2021
Episode 1404
AB is struggling to forgive Mymoena and needs to make a serious decision. Zoe and Tim chase Donovan from the office. Elana and Susan receive the results of the fertility test.
Tuesday 9 November 2021
Episode 1405
Bridgette makes a decision that leaves Zoe rattled, while AB suffers another setback. Elana struggles to process her disappointment …
Wednesday 10 November 2021
Episode 1406
Bridgette makes a final call on Donovan. One of Ruiterbosch's most beloved couples glow with happiness, while AB and Mymoena drift further apart from each other.
Thursday 11 November 2021
Episode 1407
The Samsodiens are panicking after the unexpected visit. Zoe has new suspicions about Donovan's intentions, while Susan and Elana try to save their marriage.
Friday 12 November 2021
Episode 1408
Susan struggles to get away from Justin's company, while Zoe has a plan to get rid of Donovan. AB is relieved that things didn't go haywire.
Monday 15 November 2021
Episode 1409
Susan and Elana are looking for a suitable donor, but it's harder than they thought. Bridgette hears something that upsets her, and Nazeem does the unthinkable…
Tuesday 16 November 2021
Episode 1410
Shocking news is on everyone's lips. Donovan can't understand why Bridgette is giving him the cold shoulder and Justin apologises for his insensitive comment.
Wednesday 17 November 2021
Episode 1411
Justin is convinced that there was a moment between him and Susan and wants to do something about it. Nazeem confronts AB about how he is treating Mymoena, while Bridgette and Donovan talk things through.
Thursday 18 November 2021
Episode 1412
AB reconsiders his attitude towards Nazeem, while Susan battles with her feelings for Justin. Zoe and Tim have a chat with a family member of Donovan.
Friday 19 November 2021
Episode 1413
Bridgette and Lee-Ann cut Nazeem off. Greg tries to bamboozle Bridgette, while Mymoena discovers that Nazeem knew more than he wants to admit.
Monday 22 November 2021
Episode 1414
AB finds out the full details of Nazeem's scheming, while Susan tries to hide her and Justin's secret. Donovan is suspicious.
Tuesday 23 November 2021
Episode 1415
Nazeem struggles to make up his mind about Tim and Zoe's offer, while the furture look dark for him. Susan tries her best not to be led into temptation.
Wednesday 24 November 2021
Episode 1416
Elana is worried about Susan, and Wade tries to talk some sense into Justin. Mymoena reaches out to AB, while Nazeem is playing with fire…
Thursday 25 November 2021
Episode 1417
Ty feels that Nazeem made a bad situation even worse. Kate realises that Mrs J means business, and Justin insists on having a word with Susan.
Friday 26 November 2021
Episode 1418
Nazeem makes a drastic decision, while Justin is still not ready to give up on Susan. Donovan gets even closer to Bridgette.
Monday 29 November 2021
Episode 1419
Bridgette is overwhelmed by Donovan's acts, while Susan grapples with her and Justin's secret. The rivalry between Kate and Mrs J intensifies.
Tuesday 30 November 2021
Episode 1420
Bridgette gets the family together for a big announcement. Susan wants to end things with Justin, while competition for the quiz increases.
Suidooster airs on kykNET and kykNET & Kie Mondays to Fridays at 18h30.