Close source under fire for leaking Riky Rick's suicide letter
Close source under fire for leaking Riky Rick's suicide letter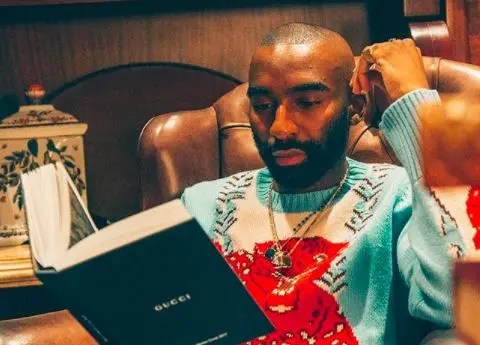 A suicide letter reportedly written by Riky Rick has gone viral. This after the rapper allegedly took his own life last week. The contents of the letter was leaked to a local publication source who published snippets of it.
But many tweeps are on the fence on whether it should have been made public knowledge or not…
In a letter addressed to his wife Bianca and their two children Maik and Jordan, Riky Rick apologized for abandoning them.
He reportedly wrote: "I'm sorry for being the one who gives up but the pain I feel is too much to deal with. The voices in my head have never gone away.
"I wish I was stronger but I'm not. Please forgive me. I love you so much. Be Happy. Smile. Everything is okay now"
To his wife Bianca, he wrote: "This pain is too much. I don't want you to blame yourself for my life being unbearable.
"This was the greatest period of my life. You gave me more love than I deserved. Please do not blame yourself. Live your life. Don't hide the light you gave me every day."
Following the contents of the letter being published, many tweeps lambasted the person who leaked it to the press.
"Why on earth would someone in their right mind ever think it was okay to leak Riky Rick's suicide letter…this is the ultimate betrayal"
"I hope whoever leaked Riky Rick's suicide letter TO HIS FAMILY AND KIDS gets sued to bankruptcy because thats so vile and unnecessary"
"Being in the public eye doesn't look appealing at all. Even in death you can't have your privacy"
Riky Rick's suicide letter was never supposed to make it to the tabloids. This is literally the utmost betrayal.

Such things are way too personal to be for everyone's eyes.💔

— The Godmother (@Kamogelo_MN) February 27, 2022
Others claimed that South Africans had a "right" to read the letter, as Riky Rick was a public profile. They also claimed it was "neccessary" to know the realities of suicide.
"If you want privacy don't be a public figure. You can't pick and choose what you want to share. You want the whole world to know you? Well these things come attached to that"
"If you guys really want to understand suicide or mental health generally. You have to take it all in. Suicide notes are part of it, and you get to understand the thought process behind it. It's not easy but that is the reality of suicide"
"People were already being judgemental, claiming that there were problems in his marriage. The letter proves them WRONG. Some of us needed to know the truth.. Not made up stories of tweeps who gossip and think they know everything..so they can put blame on the other person"
The purpose of the letter is that people must read and know what went wrong. If he wanted to keep secrets he should have never wrote anything down. So please some one might be going through the same thing like him.

— Mr X (@KhosaXikombiso) February 27, 2022