Clement Maosa's transformation shocks Mzansi – Pictures
Clement Maosa's transformation shocks Mzansi – Pictures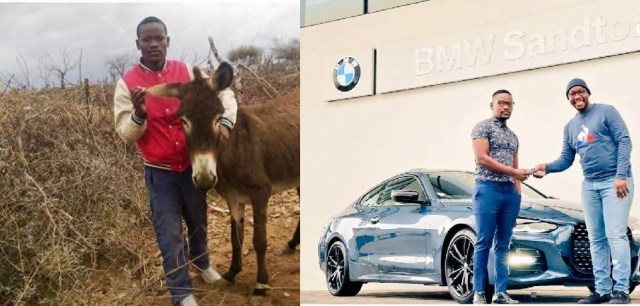 Clement Maosa is a South African actor, he is well known for the role of Zamokuhle " Kwaito" he plays on Skeem Saam. He is from Polokwane in Limpopo, and he attended school there furthermore he went to University of Limpopo where he studied Law. The actor mentioned that when he grew up he wanted to be a soldier, but later in life he decided he wanted to be an actor instead.
Although he studied Law, Clement stated that his calling of being an actor was too strong. He Worked in a Law field for like 3 months and ditched it to become an actor. Ever since his choice of being an actor, Clement has since become one of the most recognisable faces in Mzansi.
In the Drum interview, Clement mentioned that he hasn't had it easy in his life. He lost his mother when he was still in matric, and unfortunately his father followed later when he was about to go off to University. " I attempted suicide twice after loosing my both my parents.I felt like I had nothing to live for. Little did I know that my purpose is bigger." He also added that Varsity life also wasn't easy because he didn't have money for food.
He persevered and graduated but instead he pursued his acting career which he also didn't have money for but fortunately he got the role and fell in love with the Kwaito character. He has been doing good ever since, he even married the love of his life and they have a beautiful baby boy.
In his journey Maosa also ventured into music. He features on the King Monada track, Good Life. And he also has a single called Rhythm of Your Heart. A lot of his fans were surprised when he ventured into music but it's always been something he loves. As if that's not enough he was also seen around attending dancing classes and tutoring.
His success comes from patience and perseverance, had he not been patient with himself Kwaito wouldn't have come this far. An old picture of him standing next to a donkey vs him now that he has made it in life was shared on social media to inspire people. It really shows that with determination you can go far.