Ciara shows off growing baby bump in crop top
Ciara shows off growing baby bump in crop top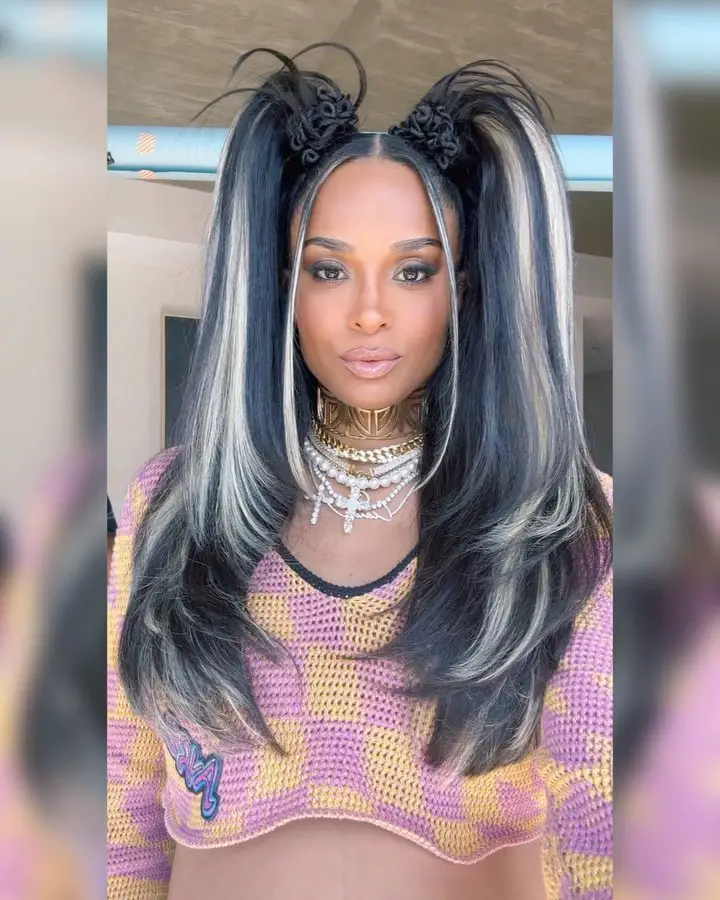 Ciara, 37, will soon welcome her fourth child and she's looking amazing! The singer took to Instagram to share several new photos of herself posing in a pink and orange checkered long-sleeved crop top, which showed off her growing baby bump, and baggy jeans. She also wore tan boots and had most of her hair down with two pigtails on each side.
"CiCi Mama ☎️," the soon-to-be mom of four wrote alongside the snapshots. It didn't take long for her fans to respond in the comments section with many compliments. "So adorable!" one fan exclaimed while another wrote, "You carry it so well." A third congratulated her on becoming a mother again and a fourth called her "so cool all the time."
Ciara's latest photos come after she announced her pregnancy in a post on Aug. 8. It included a video in which she is dancing at the edge of a pool while wearing a one-piece black swimsuit. In the background of the clip, her new song, "How We Roll," with Chris Brown, was playing. This will be Ciara's fourth child but third with husband Russell Wilson.
Ciara and Russell celebrated their seventh wedding anniversary in July and the former took the time to share a sweet tribute to her love in honor of the special day. "In the Bible, the number 7 represents a full and complete world," she wrote in a post. "My heart is complete and full of gratitude for the love we share. I have everything I want and need in you. Thank you for loving me the way you do. I love you so much."
Ciara and Russell first started dating in 2015 and were engaged by March 2016. They married in July 2016. In addition to their upcoming baby, the spouses are the parents of daughter, Sienna, 6, and son, Win, 3. Ciara also shares son Future Jr., 9, with her ex Future.