Chomee pulls the race card amid NAC corruption scandal
Chomee pulls the race card amid NAC corruption scandal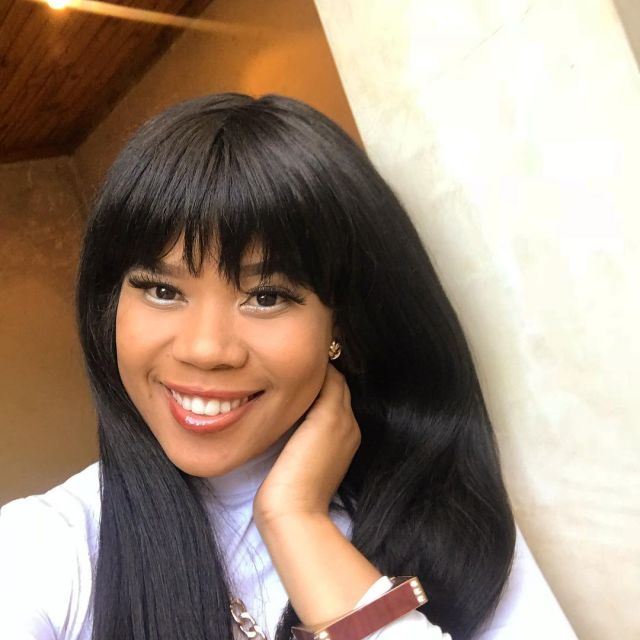 The alleged misuse of COVID-19 relief funds by the National Arts Council has created some hostility amongst artists and government officials. Musician Chomee who is at the forefront of the entire saga, has issued out an official statement where she pulls the race card, questioning if she is undeserving of the funds because she is a black woman.
Chomee starts off by clarifying some misconceptions about the R2 million funding which she reportedly received and bought a car using the funds. It was stated that she bought a luxury car with the funds instead of continuing with her planned project which was going to create jobs during the pandemic.
At first she denied buying a car, saying the one she drives now was purchased six years ago. In her statement she further adds that she has not received a cent from the NAC, she only merely applied for funding and was approved.
Now, the musician and Divatainment founder is disheartened by the blatant use of racism, saying many women of colour applied for funding but it is only she who is treated contemptuously. She asked, is it because she is black that she does not deserve R2 million or is it because she dated someone famous that she is getting mistreated by the media.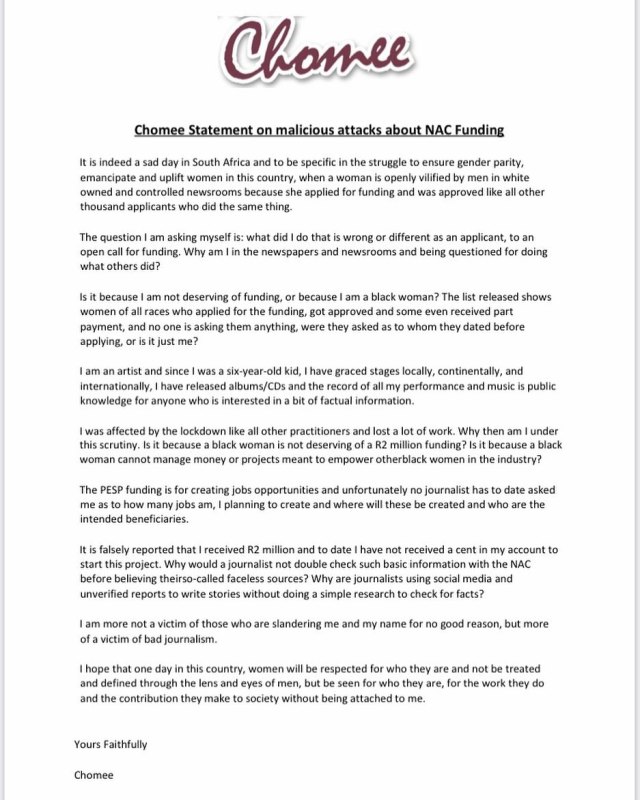 "Is it because I'm not deserving of funding or because I am a black woman? The list released showed women of all races who applied for funding, got approved and they received some payment, and no one is asking them anything. Were they asked who they dated before or is it just me?" a very displeased Chomee asked.
Her famous ex, Arthur Mafokate, who did chime in and came to her rescue by the way, is also catching smoke after he reportedly got approved of R10 million funding.
"I was affected by the lockdown like all other practitioners and lost a lot of work. Why am I under scrutiny? Is it because a black woman is not deserving of R2 million funding? Is it because a black woman cannot manage money or projects meant to empower others in the industry?"
Chomee said she plans on creating jobs but no media houses have bother contacting her and asking whether she plans on doing such. "It is falsely reported that I received R2 million and to date I have not received a cent in my account to start this project…I am not a victim of those who are slandering my name for no good reason, but more of a victim of bad journalism."