Check Out The Incredible Cake Thando Thabethe As She Commenced Her New Role At 947 FM
Check Out The Incredible Cake Thando Thabethe As She Commenced Her New Role At 947 FM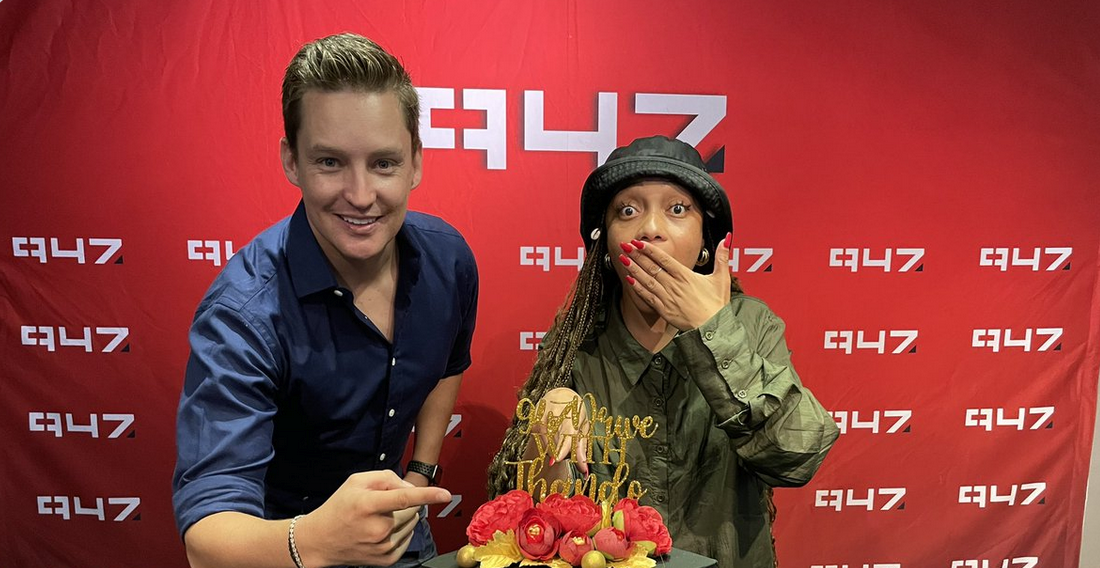 The talented actress and media personality is the host for the 947DriveWithThando and today was her first day at work.
To welcome her and make her feel at home, she was given an incredible cake which she took to her verified social media handles to share some photos.
As a caption, she wrote;
"Thank you ALL for all the love today and thank you to @thobekilemchunu_cakes for this incredible cake. Let's do it again tmr #947DriveWithThando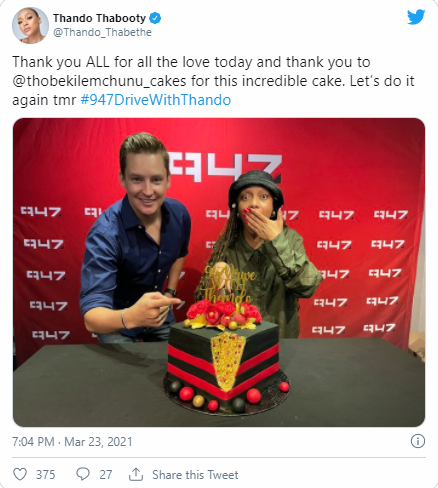 Here followers shared their thoughts on how the show went in the comments section. Read some of the comments below;
@Simply_Mandy3 – It was a blast. You came back stronger
@lalla_peza – You are amazing @Thando_Thabethe missed your voice on radio!!! … let's drive again tomorrow #947DriveWithThando
@justice_roots – Boring show definitely not the target market.
@therealsabelo – Loved the show