Check Out MaMkhize's Beautiful Birthday Dress (Photos)
TV reality star and businesswoman Shauwn Mhkize celebrated her birthday two days ago and the famous rich Aunt went all out in terms of getting herself the best birthday dress one could ever wish for.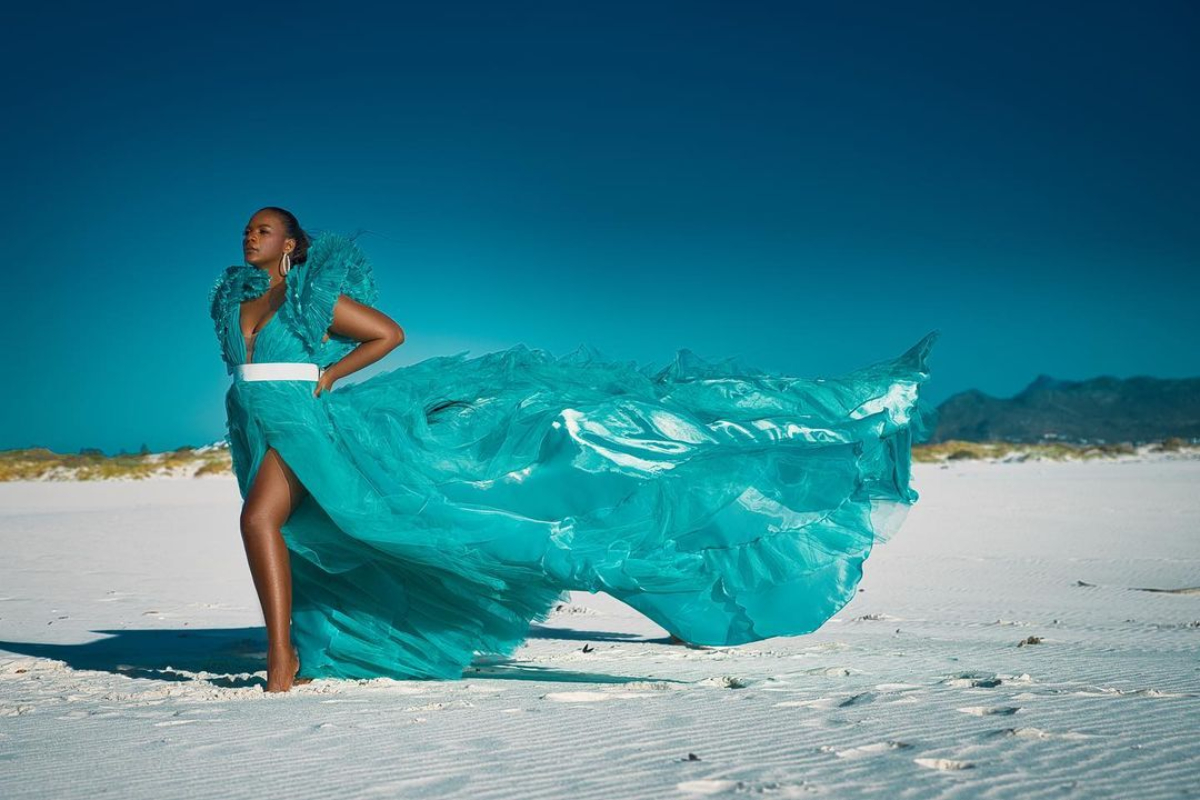 Captioning her post the actress wrote: "Thank you to my master @francoisvedemmefashion for this work of art ❤️✨👗😘👸🌹"
MaMkhize woke up to a pleasant birthday surprise two days ago. The surprise was led by her son and her wonderful family and friends who sang her a happy birthday and surprised her with a huge cake and flowers.
We are yet to find out how old Mamkhize is as she has kept that under the wraps all this while.
"My birthday has begun." "There is no place like home thank you to my boys @andilempisane10 @shaunstylist my support system @jhay_00 Dan Dan @mkhwanazi.nqobile @mendi9420 thank for be the first one to wish me, precious moments ❤️❤️❤️❤️❤️❤️❤️sikikhekhe," she wrote.
She also shared another video of herself walking on the beach shore with a heartfelt message in the caption which reads:
"Good morning everyone. on this special day, I celebrate the efforts and hard work that it took to get me this far. I could not think of a more perfect place than the sea to come and reflect on my life." She said. "God has blessed me with another year to live, laugh and love, for which I'm entirely grateful for. Just like the horizon of the sea never-ending, I pray that the year ahead is never-ending with possibilities for growth, prosperity and success. But this time around, I'll be celebrating me. All my life, I've celebrated people. I loved people, they've loved themselves and nobody loved me. So this time around, I loved myself. I choose me."