Cheating Minnie Dlamini's skincare products taken off the shelves
Cheating Minnie Dlamini's skincare products taken off the shelves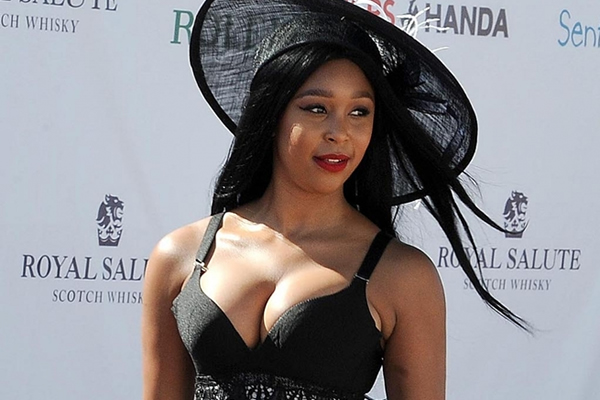 Media personality Minnie Dlamini's skincare range of products seems to have disappeared into thin air after hitting the shelves three years ago.
It hs come to light that Modi Dlamini Marketing, the company responsible for the production of her product range, MD by Minnie Dlamini, had outstanding annual tax returns for the third time since it was registered in 2016. However, it was not clear how much she owed the SA Revenue Service (Sars).
The skincare range was being sold for as little as R5 an item during a clearance sale at Shoprite last year, before it disappeared from the shelves. Its Instagram account and website have been deleted and nothing has been posted on its Facebook and Twitter pages in more than a year.
MD by Minnie Dlamini was launched in June 2019 and boasted eviolin-enriched body lotions, soaps and body washes in three variants – cocoa crystal, rose quartz and tropical topaz. They were sold at Shoprite, Checkers and Clicks stores for between R15 and R39 an item. A collaborative effort with Zeta Laboratories under Modi Dlamini Marketing, the company was formed with one of Modi Laboratories' directors in 2016.
A company background search report, revealed that Dlamini's company, which was registered as a new private entity, is currently active in business after it was almost deregistered in 2018 and again in 2020 for not submitting annual tax returns.
Dlamini received numerous emails before the company was flagged for deregistration due to noncompliance with Sars regulations. A note under its online profile stated that it was in the process of deregistration because of "annual [tax] return noncompliance and no payment had been made".
Following the launch of her products, Dlamini received social media backlash after she was quoted in Destiny magazine as saying she had received a R10 million grant from the Industrial Development Corporation (IDC) to cover the start-up costs.
She said the projections showed that the range could make that money back within a year.
"Our engagements with the IDC were pretty painless because my partner's been dealing with them for a long time. So, it was just a case of creating a new joint company for a deal," she told the magazine at the time.
But after social media users complained that she had received preferential treatment from the IDC due to her proximity to powerful individuals, she released a statement saying the grant was a loan that she had to repay.
"In my Destiny [magazine] cover [story], I was quoted saying I received a grant from the IDC for my new business. I, in fact, applied for a loan payable with interest, which is still pending due to the error. My apologies for any confusion caused. For the record, the mistake was entirely mine and I apologise further," she tweeted.
The IDC also released a statement saying that the media personality had not received any funding from it. This prompted an investigation by the Public Protector's office after a social media user lodged a complaint.
This week, Oupa Segalwe, spokesperson for the Public Protector, said the investigation ended the same year: "The investigation was closed in February 2019 after several attempts to secure a meeting with the complainant failed. At the consultation meeting, the complainant was expected to provide the Public Protector with information pointing to any wrongdoing on the part of the IDC.
"The complainant had indicated that she based her complaint on a tweet. Some form of evidence of wrongdoing is required before an investigation can be carried out.
"The absence of such information and the unavailability of the complainant to consult with the investigators on such issues leads to the closure of matters," Segalwe said.
IDC spokesperson Tshepo Ramodibe said that Dlamini's company was never granted a loan or a grant.
Ramodibe said:
Ms Minnie Dlamini has never been a client of the IDC. A company she was associated with approached the IDC for funding in 2018. Following preliminary engagements with the applicant, the IDC did not grant the said business any funds.
By the time of going to print, Dlamini had not responded to a request for a comment.