Mzansi Celebrity Families And Siblings
Mzansi Celebrity Families And Siblings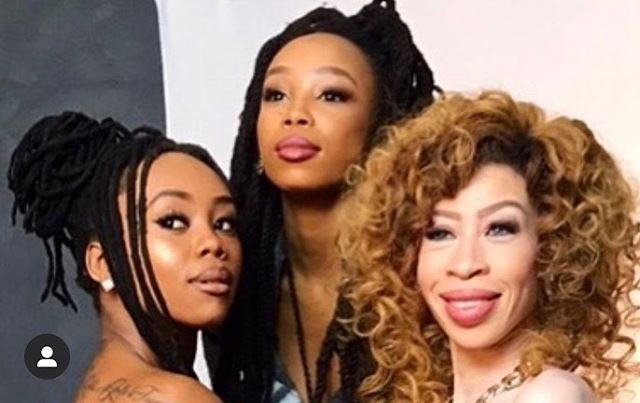 We all love entertainment and Mzansi is not short of people that keep us glued to our screens. Families are a blessing and sometimes a curse, but for these families, they are a blessing and then some!
Here's a list of some of the most entertaining families in the entertainment business:
The Ranaka's
The Ranaka family which has taken the limelight by storm, comprises of talented members like Dineo and Manaka Ranaka and in general he whole family is a group entertaining people.
Dineo Ranaka after deciding to annihilate her television show Dineo's Diary , she and her family started their television reality show named The Ranakas on Mzansi Magic at 20:00.
Modiselle Sisters
Another celebrity family that has caught our attention for quite some time now are the Modiselle sisters.
Refilwe, Bontle and Candice have shown us that they are a force to be reckoned with in entertainment, from dancing to presenting and modelling, the future looks very bright for these three ladies and we can't wait to see them flourish beyond their wildest dreams.
The Thusi Sisters
The Thusi sisters cannot be left behind on this list as they have caught the attention of many with their charm and good looks.
Pearl Thusi came to the spotlight when she was crowned Miss SA Teen Pageant in 2003. Her sister Pamella came to the public eye through her dancing moves at Rocking N heels and Prunella is a socialite.
The Bala brothers
The Bala brothers are yet another group of talented siblings who took the entertainment business by storm back in the 90's when Zwai played a pivotal role in the birth of Kwaito group – TKZee. Years later we were then blessed to witness the talent of their youngest brother Phelo.
The Khoza Brothers and the Mampofu Siblings
The Khoza brothers, Abdul and SK, and the Mampofu siblings Oros, Lunathi, and Prince are also our most recent favorite families to have taken the entertainment business by storm, and can we just add that these are some of the hottest siblings we've ever laid our eyes on.
Woah!
In the words of Robbie Malinga Jnr…'it's too much