Celebrity Chef Lorna Maseko Takes A Dig At Bonang Matheba?
Celebrity Chef Lorna Maseko Takes A Dig At Bonang Matheba?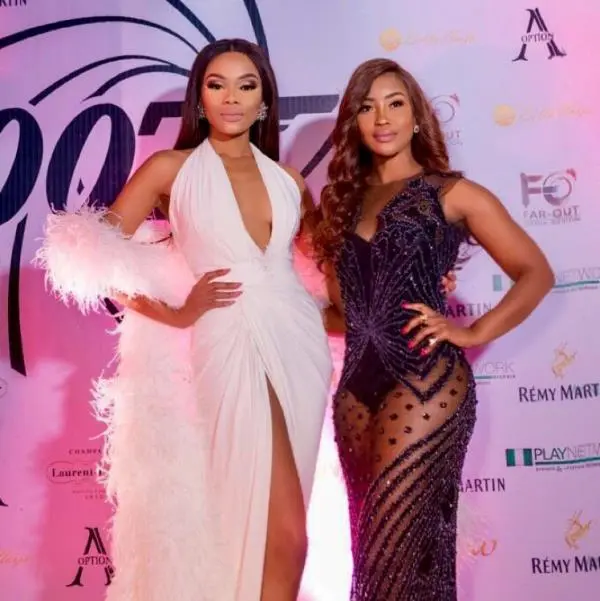 Chef Lorna Maseko has been dubbed a bitter ex friend after her tweet which was directed at Nadia Nakai and AKA. The celebrity chef endorsed the new couple in ZAlebville and said they should recreate that Meek Mill and Nicki Minaj era and collaborate on new music together. Her supporting the new couple, saw tweeps slamming her for being "shady" towards Bonang Matheba, who by the way dated AKA a few years ago.
Am I the only one secretly waiting for Aka and Nadia to drop like a hot song…. Like that Nicki and Meek vibe …. Either way I think they could create something out of this world amazing…. Good Morning 🥂

— Celebrate With Lorna Maseko (@Lorns_Maseko) March 14, 2022
You might wonder, 'what's so shady about this?" especially because Bonang has no grudge against Lorna. Queen B gifted Lorna a bouquet of flowers back in 2020 when she launched her very own cook book, 'Celebrate With Lorna Maseko.'
She also publicly congratulated Lorna for the amazing win but she was in New York at the time so she could not be present for the actual book launch. Queen B assured Lorna that when she got back from the States, they would throw a huge party.
We not sure if that ended up happening since Queen B is back from the States, but either way it seems as though their friendship did lose it's spark, like many other friendships do.
Lorna thanked B for the amazing gift, "Thank you my gorgeous flowers Bonang, to the moon and back," accompanied by heart emojis.
But after this tweet which saw her endorsing AKA and Nadia's romance, she got called bitter. Others are not exactly liking this idea very much
Bathong mma dipitsa o bitter ex friend yoh. There was no need for this tweet🤦‍♂️🤦‍♂️🤦‍♂️🤦‍♂️ pic.twitter.com/zFP2TMReNj

— Lesego Mosetlha II (@Lesego_Mosetlha) March 14, 2022
After she was sidelined from the Baddest Remix and him saying he only picked the best female rappers to run the song meaning she wasn't the bes… asaz! But ya you're probably the only one.

— Mantimande (@Anne_Ngwenya) March 14, 2022
I dont think this is Lorna. Her account might have been hacked. I will report it

— sunboympofu (@sunboympofu) March 14, 2022
Yeyi

— Peaches & Cream. (@thatomoremi28) March 14, 2022
Ex friends who can't just move on 🚩🚩🚩🚩🚩🚩🚩🚩🚩🚩

— Given Mbatha (@Mam_thiya) March 14, 2022
E le best friend ya gago on Twitter 😹😳 https://t.co/bQYXHc0lpy

— Aus'T 🤌🏽 (@_ts_ngubeni) March 15, 2022
AKA and Nadia finally came out and put all the rumours to bed and confirmed their relationship. This saw people breathing a huge sigh of relief because they love them together. Other's slammed the couple, like Ntsiki Mazwai and maybe Bonang is also not in favour because she unfollowed Nadia on Instagram.
E le best friend ya gago on Twitter 😹😳 https://t.co/bQYXHc0lpy

— Aus'T 🤌🏽 (@_ts_ngubeni) March 15, 2022