Zandie Khumalo prays for her troubled sister Kelly Khumalo despite fall out
Zandie Khumalo prays for her troubled sister Kelly Khumalo despite fall out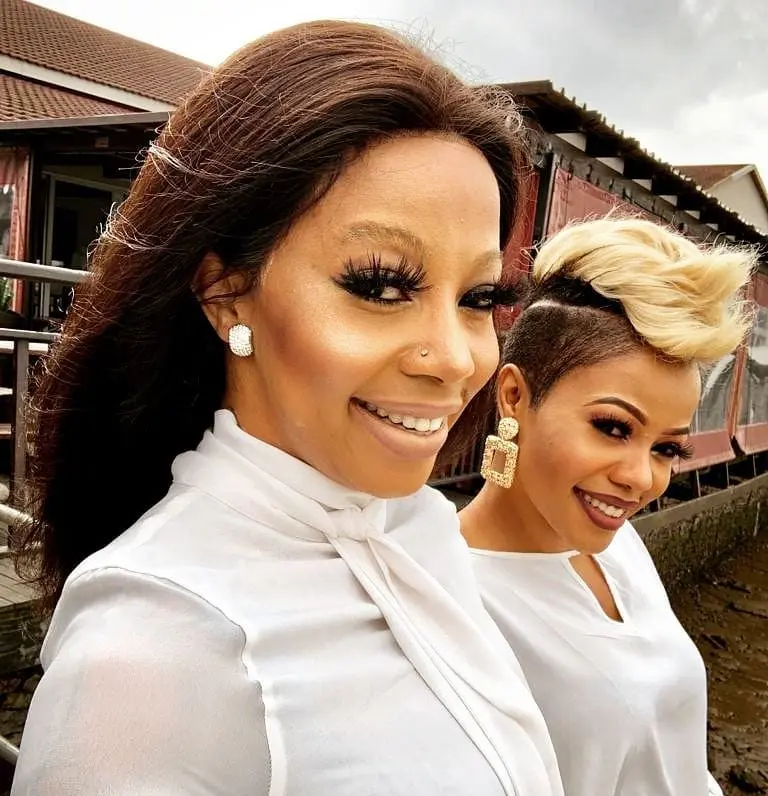 Zandie Khumalo reaches out to her sister, Kelly Khumalo on Instagram.
The two have fallen out for over a year now and they don't relate as sisters but strangers, though, Zandie revealed a few months ago that Kelly's kids bond with her child, but the two sisters are yet to reunite.
Taking to Instagram, she shared an old snap of herself with the mother of two and captioned it with prayers.
Zandie asked God to grant her sister strength and hoped that they could reunite as it's the earnest desire of their mother.
The soul artist's words are translated to, "God wherever she continues to give her strength and keep my mother at for us, she always believes that one day the situation will change."
Meanwhile, Kelly is trying to sell out tickets for her first gospel concert while Zandie prays for a reconciliation.