CELEBRITY CHEF LESEGO NARE-SEMENYA LAID TO REST
CELEBRITY CHEF LESEGO NARE-SEMENYA LAID TO REST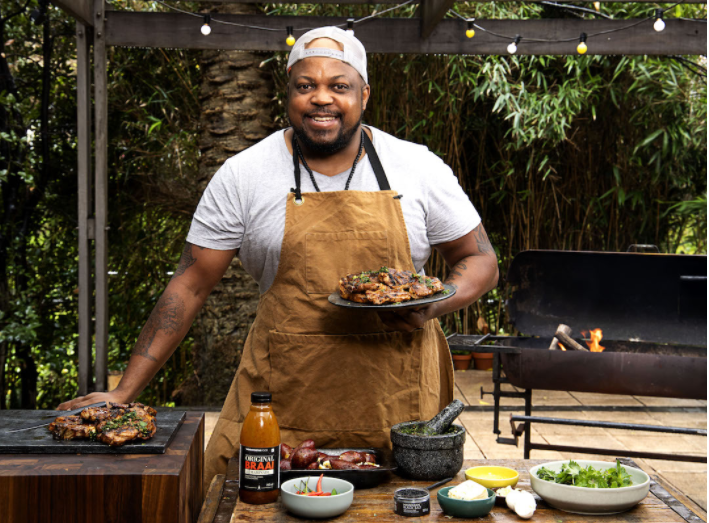 Celebrity chef Lesego Nare-Semenya has been laid to rest.
The popular chef and author died on Monday, 12 July due to Covid-19 complications.
Speaking at his funeral, his brother Landi said he was heartbroken. He recalled the memories they shared as kids and described him as gentle.
His little brother Tswaki said he was going to miss his warm hugs.
"I got a hug from you last Christmas not knowing it'll be our last. I was shocked by the news of your passing and may your soul rest in peace," he said.
His sister Nthabiseng said growing up together was fun and they created the best memories together.
"Although your golden heart has stopped beating, your legacy will continue and in our hearts you hold a place no one else can fill. Our gatherings will never be the same, may your soul rest in peace," she said.
Les Da Chef has done great things in his field.
He was the co-host of Mzansi Magic's cooking show Celebrity Mystery Box, alongside Chef Nti.
Speaking to Daily Sun after the news of his passing broke, Chef Nti said she was heartbroken.
"I'm trying to process the news. I heard about his passing over an hour ago and it's hard to speak," she said, adding that she had known him since 2014.
"I was fortunate to cross paths with him on different campaigns. We were working together on some social media campaigns and planning for season two of Celebrity Mystery Box," she said.
Other tributes at the funeral service were sent in through videos. Watch the video below: