Cassper responds to why Nadia Nakai is not performing at Celeb City 2
Cassper responds to why Nadia Nakai is not performing at Celeb City 2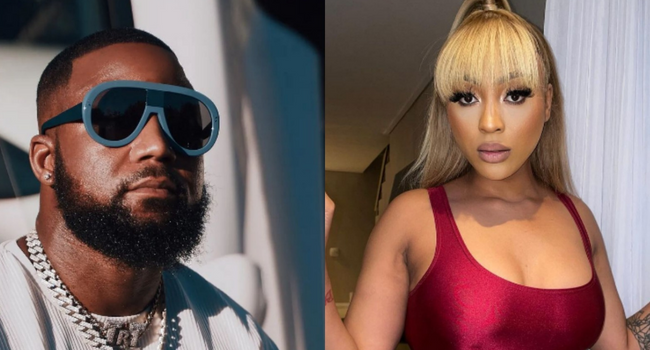 Cassper Responds To Why Nadia Nakai Is Not Performing At Celeb City 2. With just a few days till the Celeb City Boxing match between Cassper and Priddy Ugly, the excitement is now through the sky, with Mzansi keen to see their favourite rappers go head-to-head.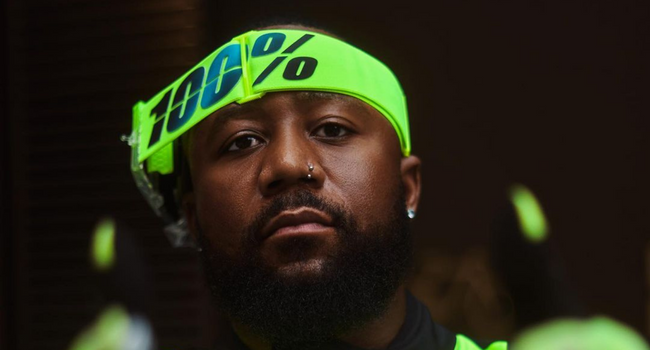 Of course, the boxing bout is the primary event of the day, but the evening will also feature live entertainment. Taking to Twitter, Cassper Nyovest shared a poster of the event with an artist that will offer live stage performances. The likes of Blxckie, Khamo Mphela, Pabi Cooper, DJ Sumbody and Felo Lee Tee will entertain the guests during the night.Responding to Cassper's poster, one of the tweeps went on and ask the famed rapper why Nadia Nakai is not performing at Celeb City 2. "Why ain't Nadia Nakai not performing at @casspernyovest#CelebCity#CasspervsPriddyUgly," read the tweet.
In response, Cassper said he is not crazy to include his former Family Tree employer on the list. "Because I'm not crazy!!! My mind works so well. #CasspervsPriddyUgly," tweeted Cassper. Following Nadia Nakai's departure from Family Tree, there were rumours that the two rappers are not in good books.
Because ha ke hlanye!!! Kelello yaka e sebetsa hantle tje. #CasspervsPriddyUgly https://t.co/Wuu2F8uHuC

— Don Billiato (@casspernyovest) September 28, 2022
Cassper however, made it clear that there is no tension between him and Nadia Nakai. "She left the label and we no longer work together, so naturally we won't hang as much. She's got a new team and I'm sure she'll be good because she always did her own thing anyway," he tweeted.
Hey @casspernyovest I've been asking you this question are you cool with Nadia there is some tension I sense between you guys🤔

— THE DOLL (@kells_October) September 10, 2021
In an interview with Slikour, Nadia was the first to break the news of her departure from the record label. She said it was difficult to leave Cassper. "I am no longer with The Tree. I am working on my own record label. I need to be able to stand on my own. Funny enough, I was scared to tell Cass. After I told him, I could feel he was a bit sad, but we are good," she said.
It is apparent that Nadia Nakai's relationship with Cassper is now even more convoluted than it always was because she is dating AKA, a rival of Cassper.