Cassper Nyovest sticks to his word, delivers 32 inch TV to deserving fan
Cassper Nyovest sticks to his word, delivers 32 inch TV to deserving fan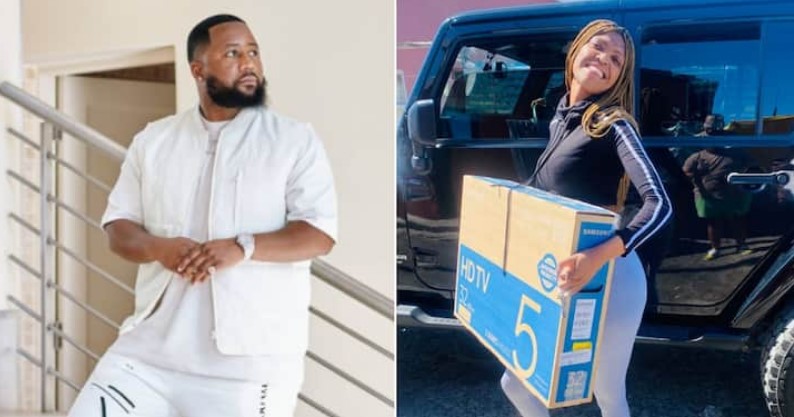 Cassper Nyovest promised a fan a boujee TV and best believe he delivered! Cass is certain The Braai Show is going to look 50 shades litter on this bad boy.
As I promised!!! .@Iamlediledi1 congrats on your new HDTV !!! Now you can watch #TheBraaiShowWithCass in proper quality tonight!!! Thank you for the support!!! God bless!!! pic.twitter.com/jqWYBWifNJ

— Don Billiato (@casspernyovest) September 22, 2021
Taking to social media, Cassper shared some snaps of the fan getting her 32-inch Samsung delight. Making people's day is definitely one of Cassper's favourite tasks. Cassper post
The lucky fan, who goes by the social media handle @Iamlediledi1, was overcome with joy and excitement. She thanked Cassper for sticking to his word and for making this possible. @Iamlediledi1 cannot wait to watch The Braai Show on her new TV tonight!
#TheBraaiShowWithCass Tonight is Tonight 😭😭 Thank you so much @casspernyovest indeed I saw God isn't a child through you TODAY! https://t.co/xToWn4aGoi pic.twitter.com/DE5E0JN2rn

— Naledi Wabo Zitha (@Iamlediledi1) September 22, 2021