Cassper Nyovest says the boxing match will not be staged
Cassper Nyovest says the boxing match will not be staged
Cassper Nyovest reacts to claim of staging the boxing match against NaakMusiQ. The rapper is confident about winning the game and he's done quite a number of PR for the fight, which gained him the businessman title.
A concerned fan urged Cassper not to stage the fight as it will end up boring.
"Is there a possibility that the fight is staged and @NaakMusiQ is paid not to win? I mean what would happen to the whole boxing business model if you lose your 2nd match? We hope it's not staged like WWE. That would be boring," tweep said.
In response, Mufasa said it's not going to be staged. Lol… I have no words… Paid not to win? Rest bafethu! You don't play boxing. There's actually a Knockout bonus so who would want to lose?" the rapper responded.
Meanwhile, Cassper Nyovest is elated about the parties that will be happening at Sun City that weekend, 8th to 10th of April.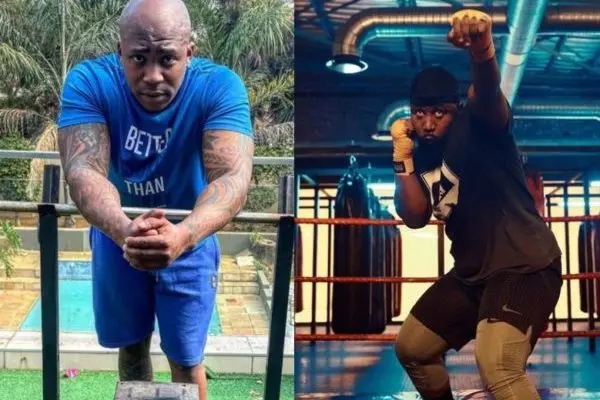 He's shared the line up for each day, and many are excited about the weekend, as he claims it's going to be the biggest weekend in the industry this year.
Check out the line up below:
Lol… I have no words… Paid not to win ? Rest bafethu! You don't play boxing. There's actually a Knockout bonus so who would want to lose? https://t.co/b6jeY9UOqj

— Don Billiato (@casspernyovest) March 31, 2022