Cassper Nyovest opens the music industry for his Gardener, Innocent -Video
Cassper Nyovest opens the music industry for his Gardener, Innocent -Video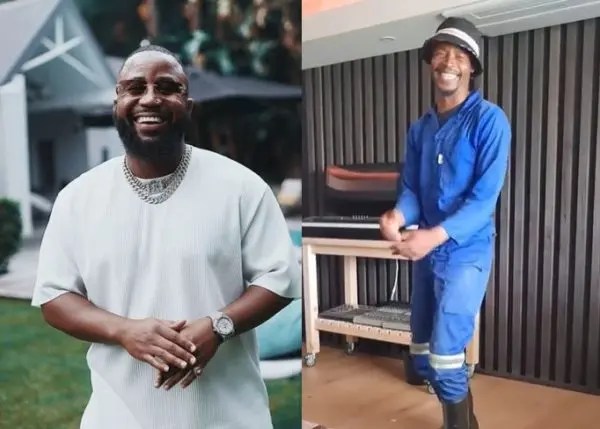 Cassper Nyovest's Gardener, Innocent has become a social media sensation over four years, and he might be getting a space in the music industry soon.
In a video shared on social media, Cassper was with Innocent in the studio and the two were both having a swell time together.
The gardener showed interest in performing at a gig and the rapper auditioned him.
The audition is quite hilarious, but Mufasa shared on Instagram seeking the public's opinion.
"There's never ever a dull moment in my house. Now Innocent wants to perform at Secret Door tonight!! Hahaha , which one is his one? This is the audition!!! What you guys say?" Cass wrote.
The likes of Major League DJz and Anatii reacted to the video.
Check out the performance below: