Cassper Nyovest Exposed For Being A Thief
Cassper Nyovest Exposed For Being A Thief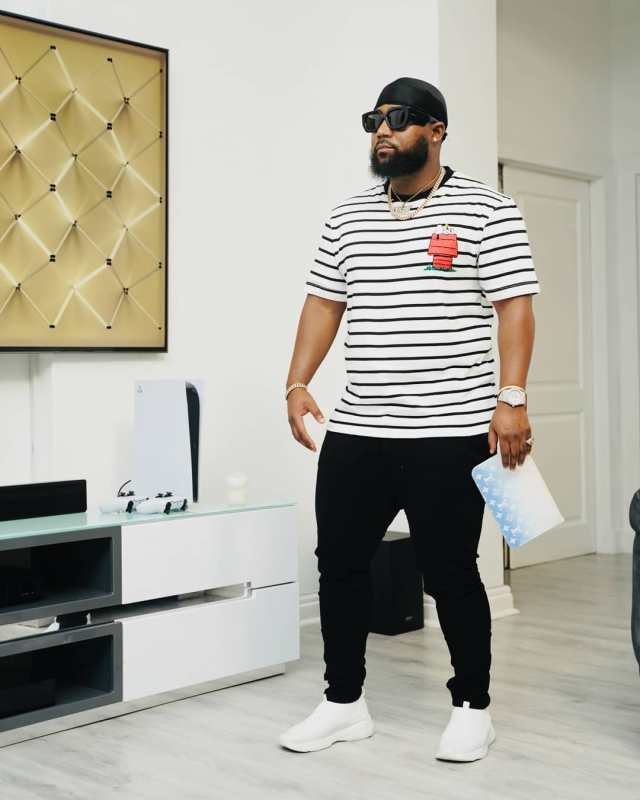 Cassper Nyovest transitioning from Hip Hop to Amapiano is probably one of the best career moves in his part. But being a popular name in the music industry as a whole does not warrant theft from other up and coming artists, now does it?
The rapper turned Amapiano hit sensation released his highly anticipated Amapiano track called Angisho Guys, last week Friday, the 30th of April. As much as his fans appreciated the song and danced to it over the weekend, some could not help but realise a few similarities between his song and popular Amapiano artist Mpura.
I make hits, thats what I do!!! Consistently!!! #AngishoGuys

— Don Billiato (@casspernyovest) April 30, 2021
Well besides the fact that Mpura's song is also tilted 'Angisho Guys', the chorus too apparently sounds familiar. Mpura released his version of the song in March then a month later, Cassper does so too.
Many concluded that Cassper actually stole the song because Mpura released it first, however Amapiano vocalist and DJ, Lady Du cleared the air.
She claims that the song originally belongs to Cassper and that Mpura is the one who stole it. Lady Du is not defending Cassper because she is a featured artist, but because she wants to stand for what is right, and that is the truth.
Commenting on one of the tweets slamming Cass, she said it was Cassper's song to begin with. "He took a song out of the original studio. That's wrong JR, that's why it didn't go anywhere!!! You can steal the plan but not the vision," she explained.
Lady Du, who is the powerful voice behind Umsebenzi Wethu, said she is not standing up for Cassper, neither is she taking his side, she simply wants to expose the truth.
The plot twist here is that Lady Du, is actually good friends with Mpura and she said she does not mind if she loses him as a friend just because she stood up for Cassper when the whole timeline turned their backs on him.
"I'll never ever choose loyalty over honesty, I CANT STAND LIES!! If I lose a friend over honesty that's fine. Lies need 10 other stories and I don't have that time Mina. Aniyekeni ukubullshita amafans wenu, (stop playing your fans) stappppppp it," she said in a separate Tweet.
Not paying his attention on the whole theft saga, Cassper boasted about the success of the song and thanked Lady Du for her contribution. "#AngishoGuys is the No 1 most played song in the country!!!! And all because of @Ladydu10 !!! Thank you!!!"
Ofcourse the big question now is why did they keep quiet about these heft claims when Moura released his song. For some people, this was a deliberate attempt to create hype about the song.
But Lady Du is focused on growing her career and not focus on Twitter beefs. "From me to you Twitter wars are not my thing. Thank you to Reece and zuma for actually giving me the advise. Ithi siz thulele. Lies need 10 other stories like I said. We will wait. Anyway I tap out, akube nok thula ebandleni (let there be peace.)"