Cassper Nyovest Claps Back At Nota Baloyi
Cassper Nyovest Claps Back At Nota Baloyi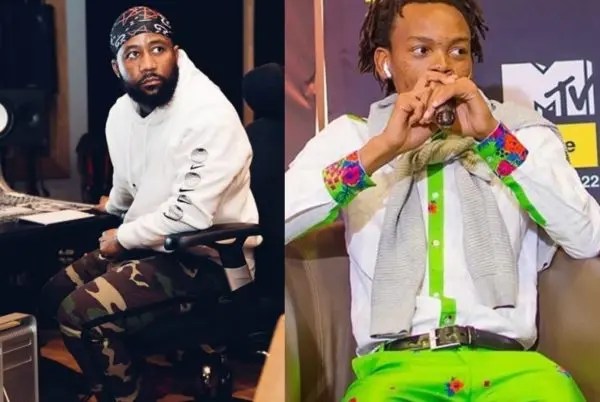 Cassper Nyovest is enraged, and rightfully so, as he has just clapped back at Nota Baloyi who accused him of faking having bought a McLaren.
In a recent episode of his podcast, the media personality said that Cassper's newest prized possession, an expensive black McLaren, was not bought by the rapper. He suggested that Cass was only given the car to promote the brand, and suggested that when the promotion is finished, Cass will have to give it back.
But Cassper will not take these allegations lying down, and recently took to his social media to set the record straight. He has been clapping back at Nota and all those who have been spreading the rumour about him.
In a series of tweets, the rapper has expressed disbelief at how easy it was for someone to start a vicious rumour about him. He does not understand what he has done to warrant the hate, though, as he has observed that he is often the target of such rumours.
However, Cassper also understands that it is hard for many people to believe that he is doing so well, as he is the first example of such raw success they have seen. He thinks it would be easier to believe smaller things, but since he keeps winning big, tweeps are incapable of wrapping their minds around it.
I'm afraid so… Cause scenes are tense right now… https://t.co/5xiFvbL6Bp

— Don Billiato (@casspernyovest) December 19, 2021
Rumor also has it that I'm broke, I'm falling off, i don't own my house which I keep breaking and extending. I keep reading shit I didn't even know about myself. If anything, this just shows me how unheard of and unbelievable what I'm doing is. They think it's impossible! Crazy https://t.co/5DlBPId5Yk

— Don Billiato (@casspernyovest) December 19, 2021
He further went on to name a few more expensive and exclusive things he has bought, asking if Nota would proceed to say he is also the ambassador for those brands. He keeps buying Rolex watches for his friends and family, as he has shared before on his social media, so now he wonders if that is the next brand he will be accused of representing with free items on loan.
Lol… well, this is funny… Bafethu le tlo wa ke di pelo tryna keep up with me with your lies. Trust me! I'm soooooooo Gone!!! Yall can even imagine the bag right now. Yall gone say I'm an ambassador for Rolex too soo cause I keep buying them for my family and freinds. https://t.co/dgWs6eaVE8

— Don Billiato (@casspernyovest) December 18, 2021
To show just how unbothered he is, the rapper has been tackling the hate on social media while on his way to Kenya, where he is scheduled to perform. While the haters stay right here talking about him, he is flying all over the continent to secure the bag, which tells you all you need to know about his financial status.