Cassper Nyovest causes commotion ekhasi – Video
Cassper Nyovest causes commotion ekhasi – Video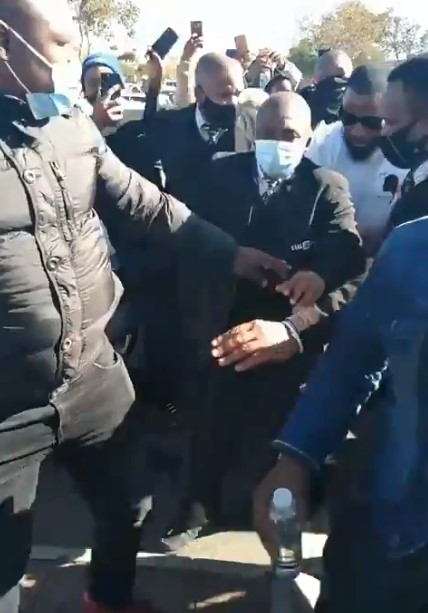 Cassper Nyovest got a huge crowd on him this weekend and the video surfaced on social media. A fan decided to ask the rapper how he feels, seeing how much he is loved.
"Mara fave how does this make you feel. his kind of love? What goes through your mind vele o bona batho ba bangata bao bontsha lerato [email protected] ," tweep said.
In response, Cass said he is amazed at how the nation loves him and sometimes he forgets he's famous.
The response seem quite humbling to fans and he was applauded.
It's scary cause sometimes I forget how famous I am. I will be chilling cracking jokes with my team while we parking the BOOM I get mobbed. I appreciate it though, like man, the way South Africa has loved and embraced me as their son is nothing short of amazing. I am grateful. https://t.co/261eEtTOdb
This probably the first time I ain't spending Carpo Birthday with him in 20 years. I'm onnthe rand working. Azange kea Borega so!!! Miss my dude!!!

— Don Billiato (@casspernyovest) June 5, 2021
It's scary cause sometimes I forget how famous I am. I will be chilling cracking jokes with my team while we parking the BOOM I get mobbed. I appreciate it though, like man, the way South Africa has loved and embraced me as their son is nothing short of amazing. I am grateful. https://t.co/261eEtTOdb

— Don Billiato (@casspernyovest) June 5, 2021