Cassper Nyovest and Thobeka Majozi hint at break up
Cassper Nyovest and Thobeka Majozi hint at break up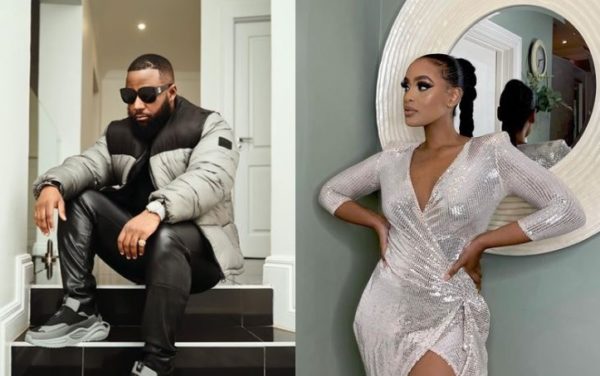 Cassper Nyovest and Thobeka Majozi hint at breaking up.
The two have come a long way with their relationship, despite keeping it secret, but the birth of their son, Khotso made them visible to the world.
The lovers still remained private after they welcomed their first child, but they still hint at being very much in love with each other with posts and content shared on social media.
Over the past weekend, Cassper and Thobeka a.k.a Bexx easily made us believe that they have broken up, which will be discussed below.
On Sunday, the 2nd of October, Bexx announced her 30th birthday with a video revealing that she cut her hair.
In South Africa, a woman's act of cutting her hair hints at a new life or a fresh phase, most times, it means she's broken up with her lover; a good example is DJ Zinhle who cut her hair after splitting from AKA.
Another reason to believe that they are no longer together is Cassper's refusal to congratulate or wish her a happy birthday. We understand that he just won a boxing fight against Priddy Ugly, but the rapper is a loud lover, as he enjoys celebrating his friends, son, and people close to him on social media.
Last year, Mufasa celebrated Thobeka publicly, but this year, he was completely mute about the birthday; he also didn't drop comments on her Instagram posts.
It's no news that Majozi is secretive, but she posts certain things on her Instagram stories, including things relating to Cassper, however, she didn't promote his boxing match.
We understand they are private lovers, but the silent treatment from both ends screams break-up.
Meanwhile, they are still following each other on Instagram.
What do you think?