Busiswa responses after Makhadzi called her out for a boxing match
Busiswa responses after Makhadzi called her out for a boxing match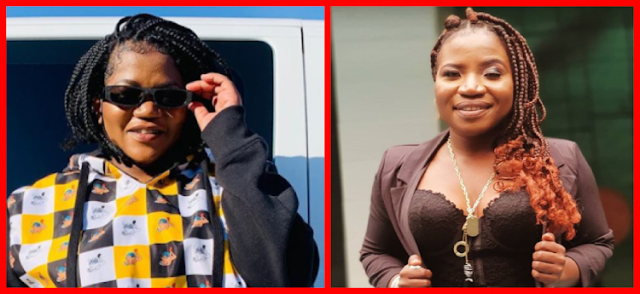 In case you missed it, after his failed boxing match with AKA, Cassper Nyovest has been searching for a worthy opponent. It so happened that musician Cassper was challenged to a boxing match by Prince Kaybee this week after reiterating his desire to get into the ring.
The #CelebrityBoxing trend has sent fans into a frenzy about who they want to see in the ring together.
It seemed to be a boys' club at first, until Matorokisi hitmaker Makhadzi asked if she could throw her weight into the ring and fight. This led to fans fixing their "dream" matches, including a request for Busiswa to throw down with Makhadzi.
Singer Busiswa has turned down a fan's request to see her fight fellow musician Makhadzi as the #CelebrityBoxing matchups continue to dominate the TL.
Busiswa said "no, thanks" to tweeps and reasoned that she's definitely not a fighter.
Yhu Thixo zange ndalwa mna & besides ndalahlekelwa ngumama😅💕 https://t.co/JJ4wayOBg8

— #MSOTS Out NOW!! (@busiswaah) May 27, 2021
Even if some were left disappointed, many Twitter users were LOL-ing at the star's response to the match.
Yhu Thixo zange ndalwa mna & besides ndalahlekelwa ngumama😅💕 https://t.co/JJ4wayOBg8

— #MSOTS Out NOW!! (@busiswaah) May 27, 2021
To fight in a collaboration https://t.co/EF7XOJgI5F

— KHADZINATOR (@tovho123) May 28, 2021