Busisiwe Mkhwebane's bodyguard was allegedly poisoned, but cops say he ate too much KFC
Busisiwe Mkhwebane's bodyguard was allegedly poisoned, but cops say he ate too much KFC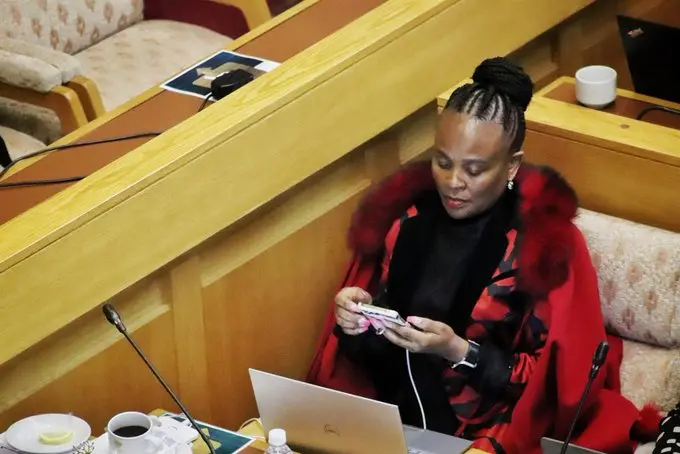 More revelations have emerged at the Section 194 committee, including how suspended Public Protector Busisiwe Mkhwebane received threats relating to her investigation into the South African Revenue Service (Sars) "rogue unit".
Proceedings into Mkhwebane's fitness to hold office resumed after her latest bid to postpone the inquiry was rejected on Tuesday.
This paved the way for the committee to hear the evidence of Neels van der Merwe, who was appointed as head of the Public Protector's legal services department in August this year.
Threats
During his testimony, Van der Merwe was quizzed about Mkhwebane's email – dated 15 June 2019 – in which she alleged there were threats to her life, and that one of her bodyguards was poisoned.
"There is proof of threats to arrest for money laundering, threats to poison me and actually my protector has been poisoned (we have proof from the doctors). My car tampered with. Witnesses who fear for their lives confirmed two people who died mysteriously when they spoke about the rogue unit," the email reads.
But Van der Merwe told the committee that police found no poison in the protector's body.
"It [was] related to an issue of overindulgence in some food, Kentucky [Fried Chicken] or something like that. [It was] not related to an incident of actual poisoning or threat. That was the police's report on the matter… they interviewed the protector and that was his explanation," he said.
Watch the proceedings below: