Busisiwe Mkhwebane says her rights are being violated
Busisiwe Mkhwebane says her rights are being violated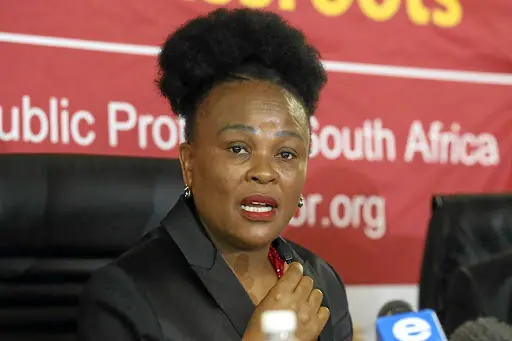 Suspended Public Protector Busisiwe Mkhwebane says the Section 194 Committee looking into her fitness to hold office violated her rights. Mkhwebane appeared before the committee without her legal representatives on Tuesday.
Last week, her legal team led by Advocate Dali Mpofu staged a walkout. Despite this, Mkhwebane insists she's still being represented by them.
"I was forced today to sit. I asked to be excused, I can't sit in proceedings when my legal representatives are not there," she said.
"I gave an example, now it's like I am sitting in an abusive relationship and being told that just because we have decided that you must sit.
I feel my rights are being violated by the committee. Even now I asked the chairperson to be excused but they continued to violate my rights and proceeded without my legal representation.