Bujy Bikwa makes appearance after prison release
Bujy Bikwa makes appearance after prison release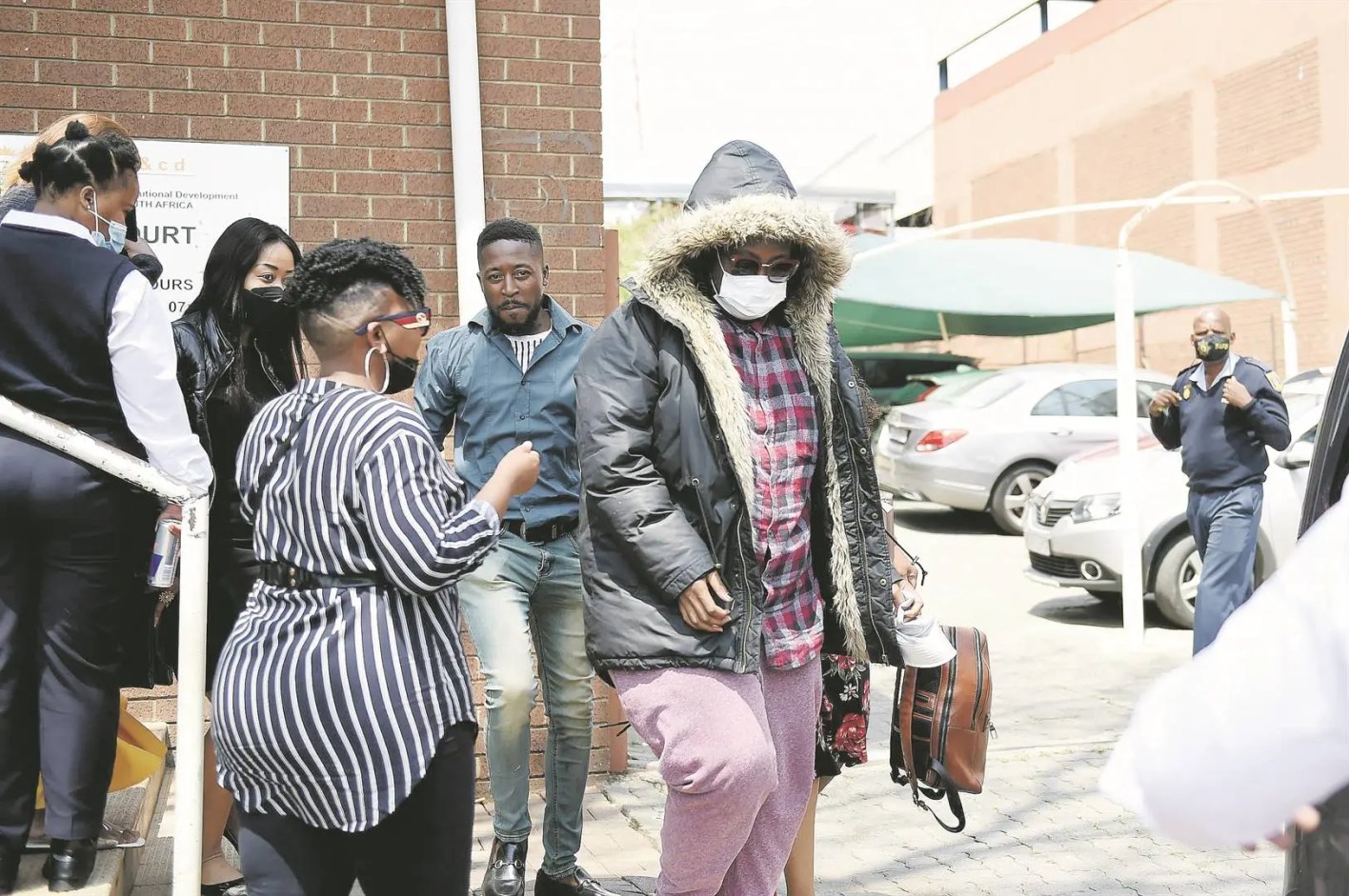 Rapper and actress Boity Thulo sustained several injures to her face after Bujy Bikwa allegedly attacked her with a bottle on Thursday, 30 September.
Boity was left with several cuts to her face, two on the lower lip and one just below the eye.
This was revealed in the Midrand Magistrates Court during Bujy's bail application on Wednesday, 6 October, after spending six days in police custody.
According to the defence, he presented himself to the police voluntarily after the incident, that left Boity in hospital.
Magistrate Lieland Poonsamy granted him R2 000 bail on condition that he should stay away from Boity's home, and not contact her or any state witnesses.
The defence told the court that on the night of the incident, Bujy also sustained injuries.
The case was postponed to 29 November for further investigation.
This was not the first time Bujy found himself in trouble with the law. In 2017, he was involved in an argument that ended with a knife fight in Orange Farm.
Knives and pangas came out during the argument between Bujy and his brother, and their neighbour. The neighbour had accused Bujy's brother Mpumelelo of giving him dirty looks as he was walking by. Bujy allegedly started choking the neighbour.
A source had told Daily Sun that Bujy held the man by the neck while Mpumelelo repeatedly stabbed him. The neighbour's wife allegedly grabbed a panga and started attacking them.
The neighbour ended up in hospital with stab wounds. Bujy was also wounded, and the case was later withdrawn.