Buhle Samuels welcomes her new born Baby Girl
Buhle Samuels welcomes her new born Baby Girl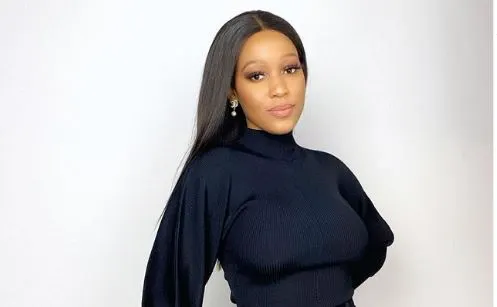 Buhle Samuels has given birth to a baby girl.
The actress announced the news on her Twitter account, saying she welcomed her bundle of joy on Monday, 12th of December, 2022.
Followers and fans were surprised as she never hinted at being pregnant.
In March 2022, Buhle tied the knot in a private wedding ceremony to Thando Sonqishe, but a few snaps got leaked on social media.
She didn't address nor confirm the news which left many shocked, especially those who have a crush on her.
The news of her bundle of joy garnered lots of reaction; while some expressed shock and heartbreak, a few others congratulated her.
WELCOME TO THE WORLD LITTLE WITTLE ANGEL 😇 YOU ARE LOVED E.E.S.S. My heart can't take it! I am so over joyed! 12/12/22 will never be the same again. 🥹😭😭😍🥰🙏🏾🙏🏾🙏🏾

— Buhle Samuels (@BuhleSamuels_) December 12, 2022
Congratulations mommy

— Dashbuno (@dashbuno) December 13, 2022
🤣🤣🤣

— Callme Blanco (@PalesaModise20) December 13, 2022