B*tch Stole My Look! Mihlali Ndamase Vs Buhle Samuels – Photos
B*tch Stole My Look! Mihlali Ndamase Vs Buhle Samuels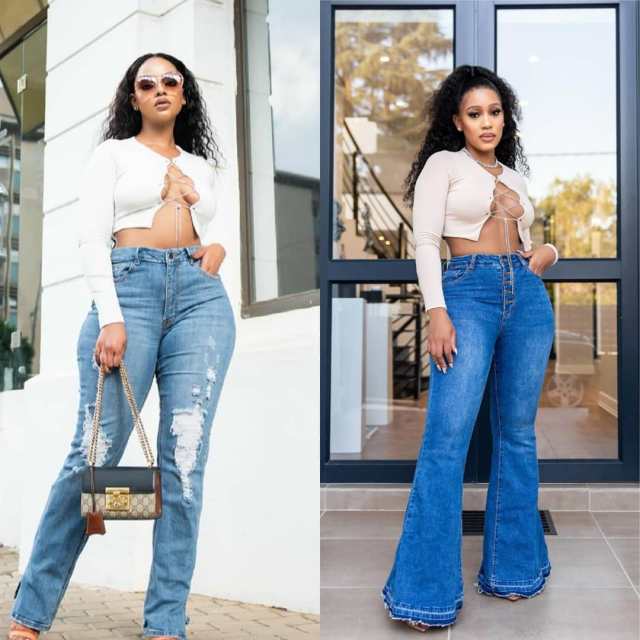 The serves that she gives on the daily are the perfect inspiration we need on our Instagram feeds, but what we love most about her is the way she is so relatable.
Mihlali Ndamase is the go to girl is consistent with the serves and it's no wonder why homegirl is one of the most loved influencers in Mzansi. The model and businesswomen knows exactly how to tick all the boxes and her 1,3 million followers on social media is proof that she knows how to make all the right moves.
Buhle Samuels is also a style guru that is always serving sexy snaps on social media and we also love seeing the gorgeous actress on the small screen. Everything that the Kings Of Joburg actress has donned as looked like it was made customary for her and in our eyes she could do no wrong.
The two style icons recently had a twinning moment and like every other celebrity matching moment, we want you to rate who wore the item best.
Mihlali Ndamase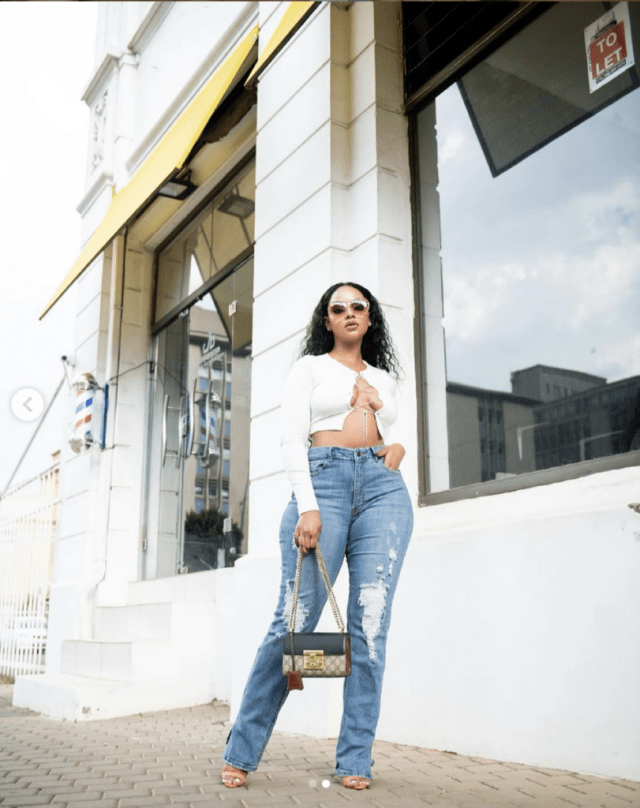 Mihlali paired the white crisscross cleavage top with some distressed jeans, peach slip on heels, vintage sunglasses and a designer bag.
Buhle Samuels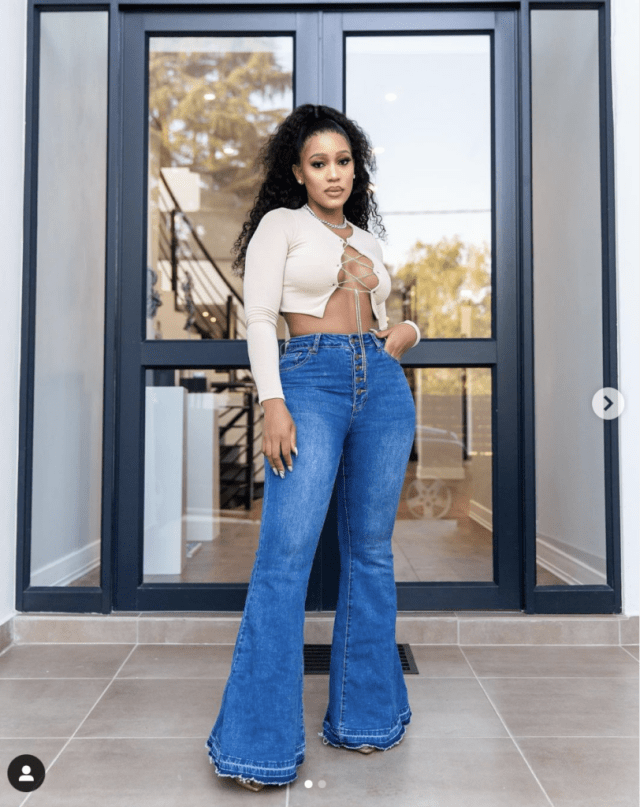 Buhle wore the top with wide leg jeans , heels and wore a curly up do to give it a throwback 80's feel.