'Broke' Zola 7 finally breaks his silence
'Broke' Zola 7 finally breaks his silence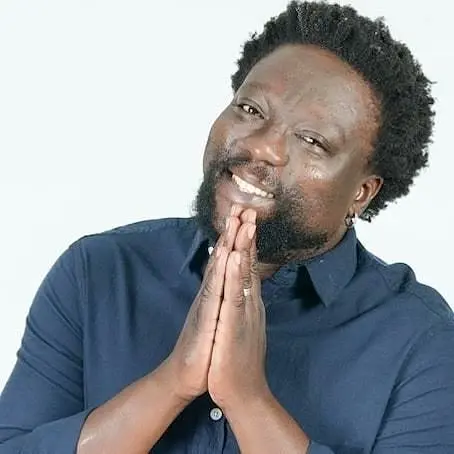 South African musician Bonginkosi 'Zola 7' Dlamini has hogged headlines for about a week now as rumours fly around that he is broke, causing fans to offer to contribute some money for him. Now, it seems like he is finally ready to accept the help.
His fans on Twitter recently started a collection drive for him, which immediately went viral as more and more people pledged their support with whatever little they have.
But the efforts had hit a snag, as they did not have his bank details, and they did not want to risk collecting money through a third party, only for it to never reach Zola 7 himself.
Now it seems like the singer is finally ready to accept the financial assistance. A page on Facebook bearing his name posted some bank details, saying he had received many messages asking for them. He said he has never expected anything in return for all the people he helped, but he is humbled to see how many people are ready to come through for him in such a big way.
Fans have been advised to proceed with caution, as it is yet to be verified as his real bank account.
The former TV personality has been rumoured to have completely fallen off financially. Photos have been doing the rounds, in which he looks like he is doing very badly, having lost a lot of weight and looking generally unkempt.
The rumours were further fueled by music entrepreneur Nota Baloyi, who alleged that Zola has seven children, but is unable to take care of this, and has thus left them to the care of his baby mamas.
The story was moving for his fans, especially those who remember back when he was at the peak of his career, and used to help many people in need. Through his show on SABC1, he changed so many young people's lives, and fans feel it is unfair for him to be left to suffer alone now that his tides have changed.
Even as the bank details went online, some fans were still sceptical. How many times have we seen people jump on such a campaign with their own bank details and divert the funds to themselves? So there is still a lot of caution online, as they await confirmation that those are indeed Zola 7's bank details. I mean, it's not that long ago when his "friend" Zola Hashatsi almost scammed people using the singer's name.
Either way, it has been really beautiful to see fans rallying together for such a noble cause. Black Twitter often gets a bad rap, usually for bullying people. The platform has even been accused a few times of being responsible for the deaths of a few celebrities. But this time, it has been a positive force and we love to see it.