Brenda Fassie's sister Lindiwe laid to rest – Pictures
Brenda Fassie's sister Lindiwe laid to rest – Pictures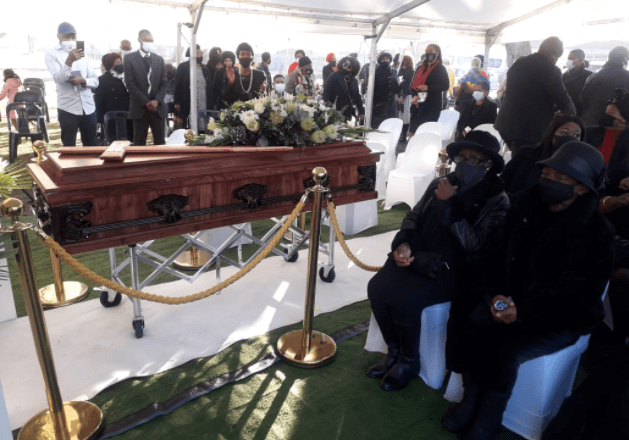 About 500 people from around the country gathered to bid farewell to Lindiwe Fassie in Langa, Cape Town today. It was a mixture of tears and songs as others were distraught while others were in a celebratory mood.
"I came all the way from Johannesburg to celebrate Lindi's life, I'm not here to mourn but to celebrate her life," said Mlamli David (50), who sang side by side with Lindiwe when they were backing vocalists to Brenda.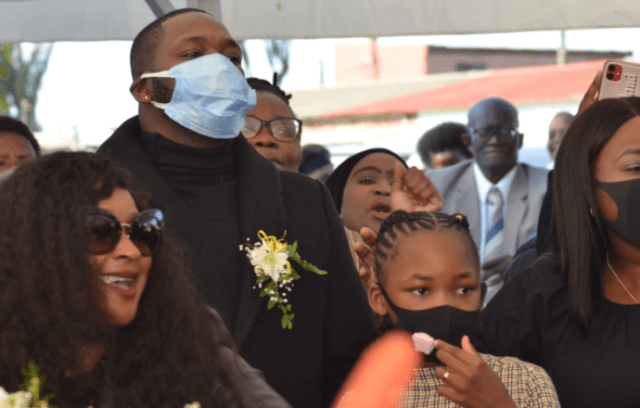 On the other hand, Lindiwe's kids Tebogo and Natasha broke into tears when they were supposed to speak about their mum. Natasha is the one who started to speak but couldn't finish her sentence as she broke into tears.
Tebogo tried to take over but he also could not speak as he broke into tears.
It took some minutes until he was comforted by Bongani Fassie then continued.
"You were a blessing in my life mom, and I will always cherish you. I will miss you always," said Tebogo.
Natasha said the last words her mum told her was that she must continue to love her brother.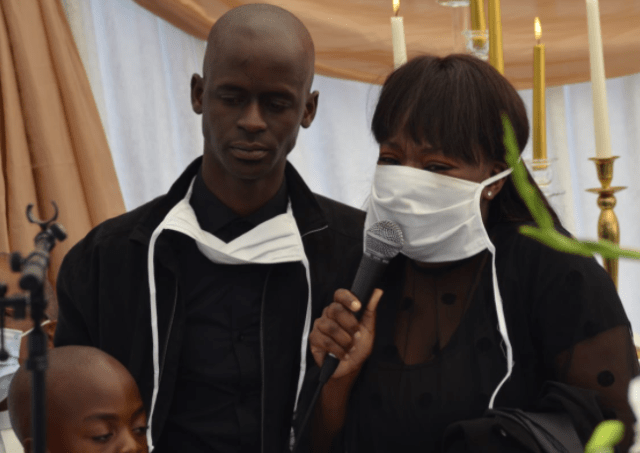 "What she said to me seems like she was aware that she is going to die. She said I always loved my brother more than her and she said I must keep on doing so. I wish I had more time with her, I will forever miss you, mum," she said.
Themba Fassie, the brother to Lindiwe and Brenda, told mourners about the good old days they would go all over the world because of entertainment.
"Lindi and Brenda used to clash when we were travelling, Brenda would threaten to fire Lindi from the band. I would intervene and say when you fire her you may as well fire me too. It was that drama, it had become normal, they would clash now and tomorrow they are happy," he said.