Bontle's Attempt To Hype Her Husband's Rap Talent Backfires In Her Face
Media personality Bontle Modiselle Moloi is fuming with fans on Twitter after coming under fire for hyping her rapper husband, Priddy Ugly.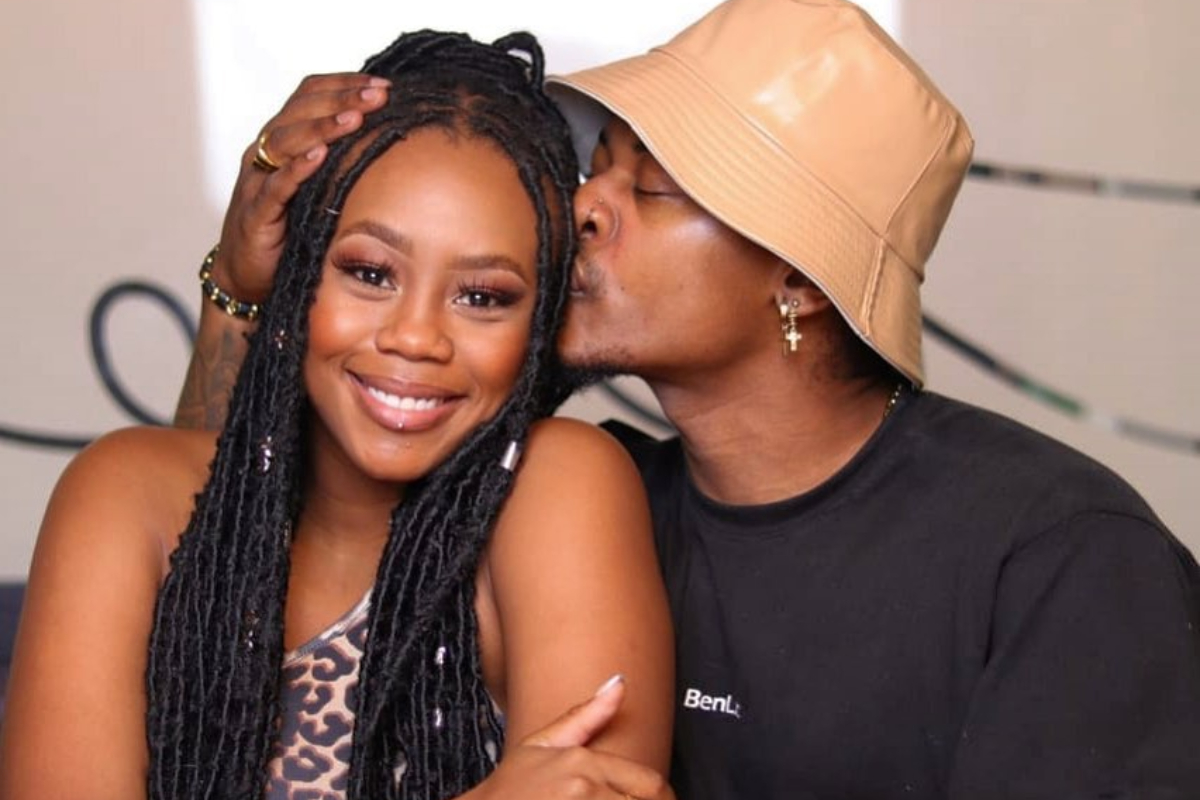 The dancer and choreographer recently took to social media make people appreciate her husband's talent and it fair to say in the end it backfired.
Taking to her Twitter account Bontle wrote: "I actually can't believe how underrated, undervalued and overlooked my husband is. In RAPS? Are you kidding me?"
She added that she telling people about it from a fan point of view and not because she is married to him.
"And of course I'll go hard for him, but don't let basic thinking have you assume it's because of any obligation. He's f**king dope. His pen is undeniable. Man…Stop playing!"
Tweeps are still not taking things lightly with Priddy Ugly with some even calling him an underground rapper despite his decade long contribution to the hip-hop industry. Bontle has called out this behavior saying she is yet to understand why this happens.
"A lot of you go out of your way to act weird/strange when it comes to Priddy and I'm yet to understand why," she tweeted.
Check reactions below:
He's not underrated; you are occupying him with Mjolo issues too much that he doesn't make to promote his music! If he can leave Mjolo and go to the ground, work like all other artists; he'll cease to be an upcoming artist for decades. Artists are working, he's on YouTube joling!

— BonginkosiShongwe (@MomantiShongwe) March 26, 2021
He is definitely one of the best lyricist but he is just not a good artist, as a rapper you need to find a way to balance the two, people don't really care how lyrically dope you are, they just want hit songs which your husband doesn't have🤷

— Nhlakanipho Hadebe (@NhlakaniphoHad) March 26, 2021
to be honest, mans is up there. Probably overlooked because south african's only want " hai yebo, ai yebo, yebo wena maan"

— Deadbeat Daughter 🏳️‍🌈 (@potaydohead) March 25, 2021
Priddy's pen game is sick without a doubt but sometimes you need to understand your market very well. South Africa's Hip hop scene is very small that its easy for Artists like him, Ginger trill, Pdot etc to go over people's heads its hard to J cole the game here

— BrownSkinGirl (@Ruth_CZ10) March 26, 2021
Priddy is dope asf. He needs to dumb it down honestly because in most cases his punches go over heads. Also he needs to work with different producers and not only Wichi.

— Walahi 🇿🇦 (@mzamogalore) March 25, 2021
I love his music https://t.co/94EHXjFOpj of the most played artists on my phone and also he is one of the most underrated when it comes to visuals it's crazy.
Currently loving his 2 latest offerings. A Reminder To You and Rainbow.

— Wellbeloved (@Wellbeloved_17) March 26, 2021