Bontle Modiselle Goes down in History!
Bontle Modiselle Goes down in History!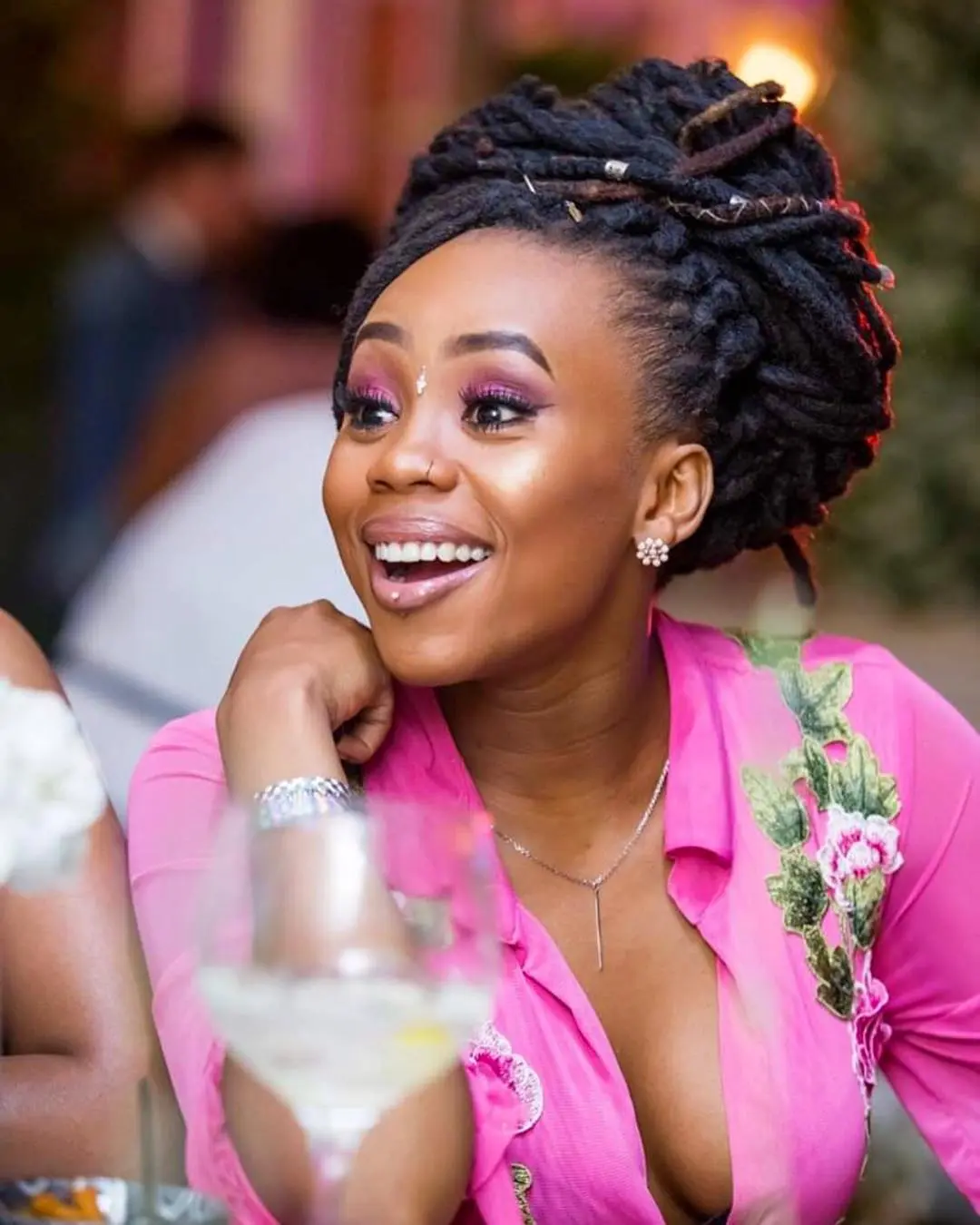 Choreographer, dance judge, and TV personality Bontle Modiselle makes the Guinness World Record. Modiselle who owns a dancing studio that is in her name joins one of the Mzansi Guinness World Record holders for the year 2022.
After hosting American singer, songwriter, actress, and member of the singing group Destiny's Child Kelly Rowland, Bontle Modiselle is paving the way for a number of creatives in the entertainment industry. Recently, the dance coach had an opportunity to teach Kelly Rowland local dance moves and today Modiselle holds a Guinness World Record.
"We're Official Guinness World Record Holders for: The Largest Amapiano Dance, Choreographed by yours truly, performed Synchronised at the same time. Achieved on @stumbosa Record Breakers. Wow!" wrote Bontle Modiselle
Modiselle went on to congratulate and applaud some of her dance partners who made this dream become a reality. Taking to Instagram, Modiselle admits to not accomplishing everything all by herself but conveys gratitude to people who had a hand in her obtaining the Guinness World Record recognition.
We did it @quintusjansen! Thank you so much for trusting me with this. A true honor! Shoutout to my bro @alfakat__ on the fire production of the music. Thank you to @tllhogi_m & @kananelo_n_ who were my amazing support – I'm blessed and happy to share moments with you two. To every dancer who came and showed up, thank you for making it all possible. It would have been nothing without you" wrote Bontle Modiselle
Bontle Modiselle joins the scores of South Africans who have received their Guinness World Record recognition. To date, over one hundred and fifty South Africans, in their respectful crafts and creative spaces have received their Guinness World Record awards.
However, Modiselle is making history as she becomes the very first to receive an honor for her local and incredible dance moves.
"This is an incredible moment for South African Dance History to be cherish forever!🥹🫶🏾❤️😭God engineering!" concluded Bontle Modiselle
ad
Modiselle's fans have congratulated the dance coach on her groundbreaking achievement on Instagram. Industry friends of the star including Bontle's sister Refilwe, Minnie Dlamini, Ayanda MVP
refilwemodiselle wrote "Sooooio proud of you baby ❤️❤️❤️❤️❤️"
minniedlamini wrote "Congratulations darling ❤️"
clivemathibe wrote "Well done Bontle! Doing the damn thing as always. We look to you❤️"
ofentsemwase wrote "CONGRATULATIONS! That's amazing🔥🔥🔥"
alfakat__wrote "History has been made sis 🥹🔥🚀 GOD DID!!!"