BONGANI FASSIE'S TOXIC MARRIAGE EXPOSED
BONGANI FASSIE'S TOXIC MARRIAGE EXPOSED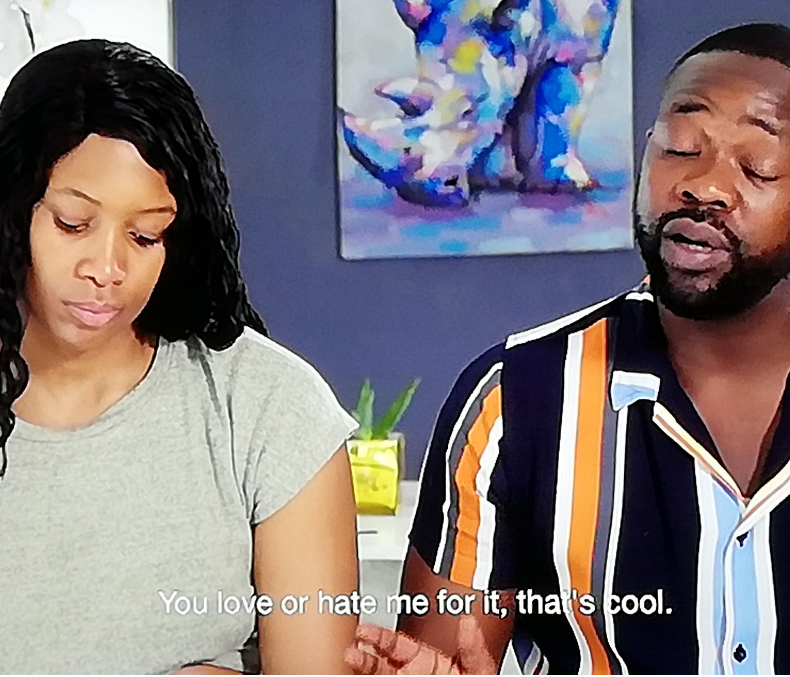 Tweeps are convinced that the marriage of the late Brenda Fassie's son award-winning musician and producer Bongani Fassie is toxic after Bongani's wife Buhle admitted on camera that she slaps her husband.
Buhle must STOP talking about slapping uBongani like it's "okay". GBV is a serious thing, we don't need people promoting in on national TV #FindingBonganiFassie pic.twitter.com/7kU2YfZC9H

— God Above Everything🙏 (@_Miss_Tango) June 19, 2021
Buhle and Bongani look good together, but their relationship looks a bit toxic☹️ #FindingBonganiFassie pic.twitter.com/oTrIeACuO9

— Mbaliyezwe Ndlela (@mbali_ndlela) June 19, 2021
#FindingBonganiFassie
Buhle and Bongani's relationship is not healthy

— Thato_Maruping (@Thato_Rups) June 19, 2021
This relationship of Buhle and Bongani is scaring the hell out of me.

— Ziningi Buthelezi (@Liqhwah) June 19, 2021
Bongani recently returned to the spotlight with his new reality tv show called Finding Bongani Fassie and tweeps seem to love it.
According to the statement on DSTV's website, Bongani will be opening up to the viewers of his reality show and letting them know who he truly is.
The statement read: "He's the son of a South African icon. He grew up in the spotlight, where his every success and mistake made headlines. Bongani Fassie will be the first to admit that living in the shadow cast by his brilliant mother, musician Brenda Fassie, was not easy.
"Breaking Free from the trauma of her untimely death in 2004 has been a lengthy and messy battle. But now, in his hard-hitting new reality series, Finding Bongani Fassie on Moja Love (DStv channel 157), Bongani is ready to speak his truth and show the world who he truly is – scars and all."
On the statement, Bongani is quoted saying he is ready to let go of the past and to do so he is willing to revisit the past so that he can know where he is going.
"It comes as a shock to me to realise how much I have gone through and the negativity I have been exposed to. My mom was the strong 1 and an extrovert. I'm an introvert and had to put on a smile when, deep down, I wasn't fine or happy. I have internalized so much pain but, through telling my story, I am letting go of the past. This is an important journey because you won't know where you are going unless you revisit the past. The suffering, depression, and anger had to come to an end," quoted Bongani on the statement.