Bongani Fassie Attacked With A Panga
Bongani Fassie Attacked With A Panga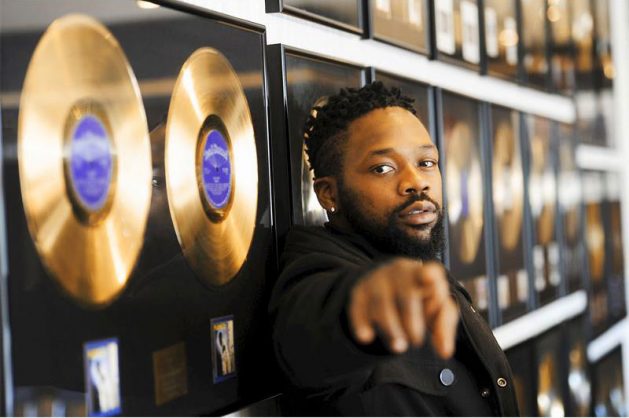 Social media is abuzz following the graphic images of musician Bongani Fassie injured and covered in blood. This comes after Fassie was allegedly attacked and assaulted by a stranger with a panga on his face.
Tweeps have since urged for Bongani Fassie's justice following a tragic accident that compromised his life. Reportedly, Fassie was with a friend when an unknown stranger rushed towards their car and commenced hitting him on the face with a panga.
Fassie is convinced there is a target on his back as he also believed that there is someone who wants him dead. Taking to Zimoja Lezinto, the award-winning musician says he was attacked by an unknown man wearing a hoodie at a traffic light, somewhere in Randburg, Johannesburg. The car that they were traveling in is covered in blood while Fassie subsequently sustained injuries on his eye and body.
"I don't know who the man is. I just saw him come at me with a panga. I was driving with a friend with my window down. The guy was aiming for my chest but I grabbed him and tried to disarm him and he butchered my arm. He cut me but I continued to fight." Fassie told the publication
Following the gruesome attacks and killings of Mzansi's celebrities, Bongani Fassie fears for his life. Recently, the country laid to rest of its biggest and most popular rapper, Kiernan 'AKA' Forbes. Hence, Fassie is now living in fear for his life as he believes that there is a hit that has been put on him. Fassie explains how he initially received a threatening message claiming it should have been who dies and not AKA.
"He believes someone is out to kill him. Of course, someone wants me dead. I first received a message saying, it should have been me who died instead of AKA. I was attacked twice about over a year ago. But I don't wish to play the moments back. I am not okay. I almost died. I am just glad to have lived to tell the tail. I will not lie, I am scared for my life, and I don't know who to suspect at the moment. All I am doing is focusing on my healing and recovery." Fassie told the publication
Worried tweeps have since wished Fassie a speedy recovery amidst the tragic accident that almost claimed his life.
"Speedy recovery to Bongani Fassie who was attacked by an unknown assailant with a machete a few days ago," wrote The Instigator
Speedy recovery to Bongani Fassie who was attached by an unknown assailant with a machete a few days ago https://t.co/oc5OdLPQRd pic.twitter.com/Ff59iJbh5P

— The Instigator (@Am_Blujay) April 10, 2023