Bonang Reacts To AKA And Nadia Nakai Dating
Bonang Reacts To AKA And Nadia Nakai Dating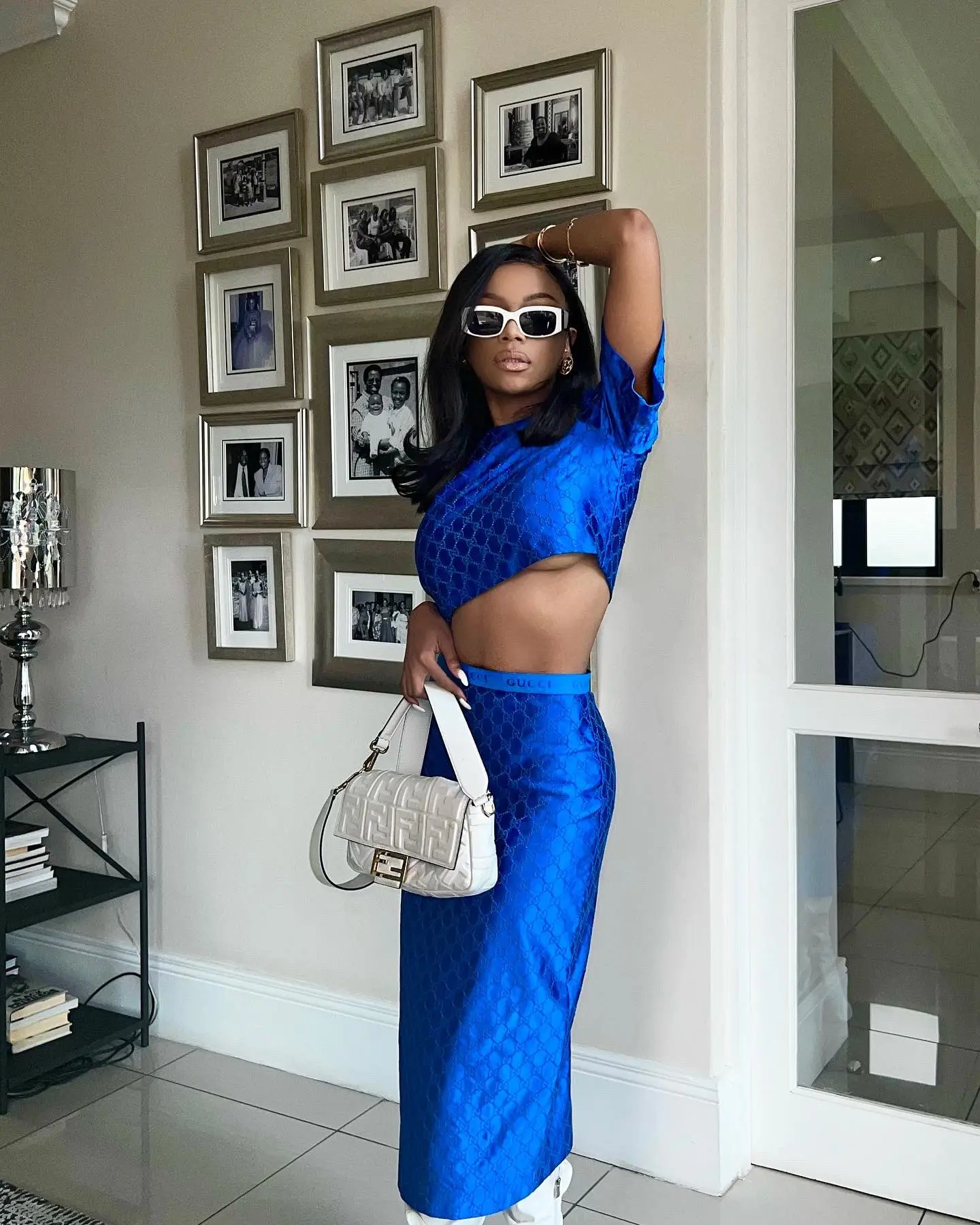 TV and media personality Bonang Matheba, has been dragged on Twitter for apparently unfollowing rapper Award-winning Nadia Nakai on Instagram.
This is rumored to be because of Nadia and AKA's affair. Nadia and AKA have been keeping their relationship on the down low however today, Nadia took to her Instagram account to confirm that they are a pair.
Bonang unfollowing Nadia because she is dating AKA is childish

Yes they were friends..

But Dating your friend's Ex is no longer a problem now.

Sibadala phela manje. Time is against us

There's no time to hunt for strangers.. We on references and previous experiences now

— ChrisExcel (@ChrisExcel102) March 4, 2022
This comes after she shared a video of them looking cozy. The rapper can be seen sitting on AKA's lap while they are locking each other's lips. Now, fans have noticed that Bonang and Nadia no longer follow each other on Instagram.
A twitter account notorious for always trolling Mzansi celebs named @ChrisExcel, dragged Bonang for apparently unfollowing Nadia saying she is childish. The account even went as far as calling her a bitter ex.
Bonang and Nadia had a close relationship. Bonang even invited her to the launch of her sparkling wine The House of BNG. Now, it appears their friendship has ended. Is it because Bonang used to date AKA, hence she does not want to associate herself with both of them?
Bonang and AKA's relationship ended on a sour note with AKA accusing her of using witchcraft. AKA appeared to have abused and tainted their relationship, as he revealed in a song that he once kicked her out of a hotel room. They had more public breakups and reconciliations than we can count, and we can bet at least half of Mzansi sighed in relief when they finally ended things for good.
AKA is known for his controversial love life and he was quick to move on following the passing of his wife Anele Tembe. Her death, on April 11 2021, at the Pepperclub Hotel in Cape Town. Nellie's passing sparked debate on social media as circumstances surrounding her fatal fall were not clear.
AKA just recently paid homage to her on his social media, dedicated a song for her called Tears Run Dry, and sympathised with her father, Moses Tembe on Father's Day last year.
"Fathers Day was very difficult for me. Difficult because as much as I have lost you, as a father I cannot even imagine what it feels like to lose a child, especially someone as amazing as you. This is the last picture I took of you, and this is how I choose to remember you. I pray for your family every single day, as I do for mine. We miss you so much Anele. So so much. Everything reminds me of you," he said.