Bonang Matheba sues over AKA
Bonang Matheba sues over AKA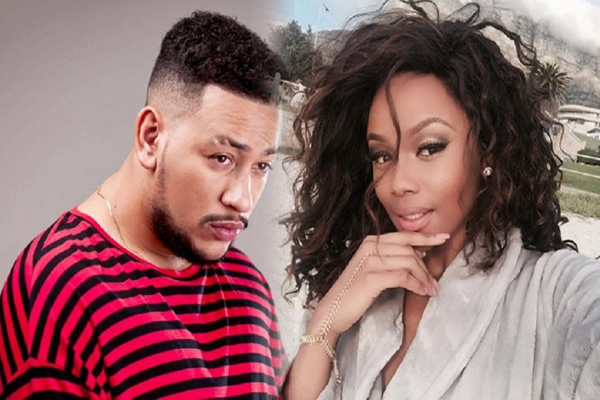 No-nonsense television and radio icon Bonang "Queen B" Matheba has taken a popular vlogger and podcaster to court and is demanding half a million rand from him for accusing her of using cocaine.
Matheba has obtained combined summons against Reatlegile "Rea" Ntlasang Gopane who hosts his podcast "Everything SA Music" on Youtube.
This after she kept her legion of fans wondering if she had accepted Gopane's public apology for allegedly defaming her character without provocation.
Matheba demanded that Gopane apologise publicly and retract his statement and pay her R500 000 for injuring her reputation.
Though the 22-year-old podcaster apologised publicly, Matheba did not indicate whether she was extending an olive branch to Gopane.
Today we can reveal that Matheba has sneezed at Gopane's apology as she is going ahead with the lawsuit.
In court papers, which Sunday World has seen, Matheba
said Gopane posted or broadcast in a video clip on May 9 with accusations that she had introduced her ex-boyfriend AKA to cocaine.
He said this when he and his colleagues were discussing the death of the rapper's late partner Anele Tembe, who allegedly jumped to her death in Cape Town earlier this year.
During the broadcast, Gopane claimed that television presenter Siyabonga Ngweza, popularly known as Scoop Makhathini, told him that Tembe's death was linked to drugs and that AKA was introduced to them by Matheba.
"Drugs are linked to her death and drugs could be one of the reasons for Anele Tembe's death. Scoop told us that AKA is on coke and Bonang is the one that got him into cocaine," he claimed during the broadcast.
Matheba said Gopane later posted on his social media pages a video clip of the broadcast, which went viral.
"The offending statement impute and were intended by the defendant to impute and mean, and were understood by the listeners to whom it was made, broadcast and or published that the plaintiff, among other things, is a cocaine and or drug and/or illegal substance user … is a drug pusher and is guilty of unconscionable and immoral conduct towards Kiernan Jarryd Forbes (AKA)," read the papers.
The Being Bonang television show star also said Gopane had also implied that she was guilty of unlawful conduct in that she participated or associated herself with cocaine or illegal substances and was also a person of questionable moral character and indirectly responsible for Tembe's death.
Matheba further said though Gopane apologised publicly after her lawyers sent him a letter of demand to apologise and pay her R500 000 for injuring her reputation, he failed to pay.
Gopane could not be reached for comment at the time of going to press.