Bonang Matheba Biography: The House of BNG, New Show, Children, Forbes Africa, Age, Early Life, Career, Book, AKA, Style, Dresses, House, Car, Net Worth Biography: The House of BNG, New Show, Children, Forbes Africa, Age, Early Life, Career, Book, AKA, Style, Dresses, House, Car, Net Worth
Bonang Matheba Biography: The House of BNG, New Show, Children, Forbes Africa, Age, Early Life, Career, Book, AKA, Style, Dresses, House, Car, Net Worth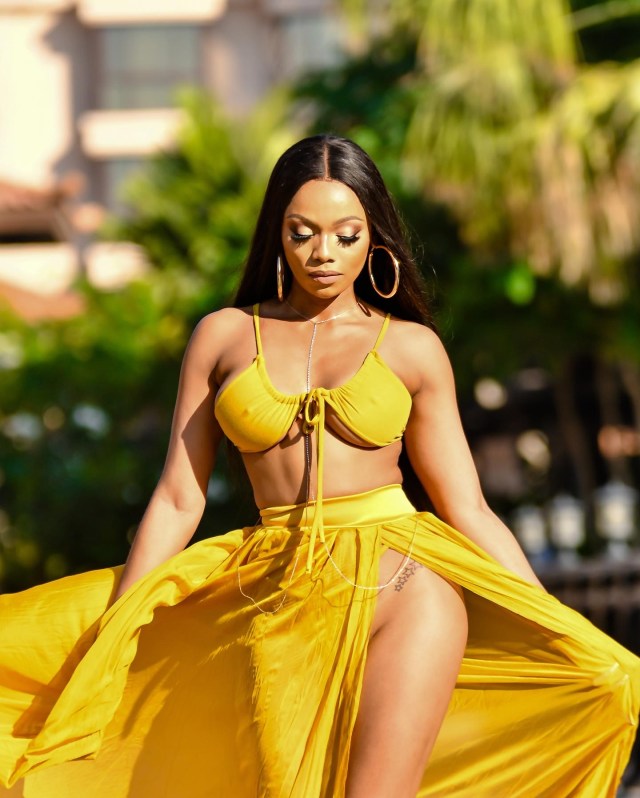 South Africa's media darling Bonang Matheba is so famous her toes have their own Instagram page.
She's an award-winning media personality and businesswoman and is more times not, the person promoters, organizers call on when they want their events to be successful.
Now, Bonang has levelled up by adding champagne connoisseur to her extensive resume with her own line of 'champopo's', The House of BNG.
Here's a look at her biography.
Bonang Matheba House
Bonang Matheba bought her first home at the age of 22. She became a multiple-property owner when she bought her second house at 29. Bonnag has shown off her fabulous homes in two segments on Top Billing.
Bonang & The House of BNG
The Queen, the nickname her fans have given her, had her luxurious beverage brand, the House Of BNG, turned one years-old just yesterday. Bonang introduced us to her MCC last year when she launched it, in a swanky and star-studded launch, attended by the heavyweights of Mzansi's showbiz.
Bonang Matheba at the House of BNG launch in 2019.
The alcoholic beverage has been receiving some great impressions from the masses, who have had the pleasure to pop its cork. Bonang became the first black woman to become a member of the Cap Classique Producers Association with her MCC.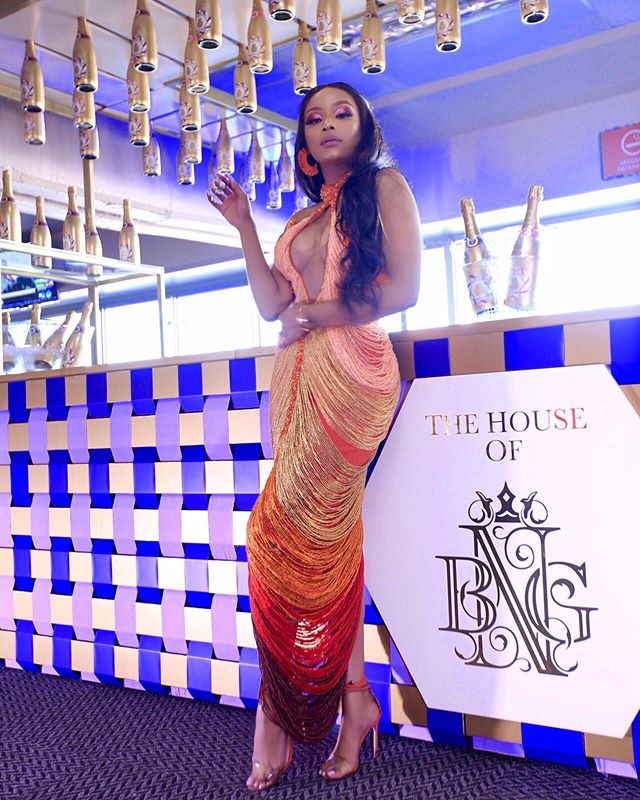 To add onto that success, 2020 was going so well for Bonang and she celebrated her beverage being the best selling MCC at Woolworths.
The ever-so-popular Bonang Matheba announced on her social media accounts that her two original variants, Brut and Brut Rosé, which retail for R399 each at Woolworths, have become the number one selling MCC. Adding another accolade to the champagne's brand.
Bonang is also the first black woman who is a member of Cap Classic Producers Association. This label instilled doubt to many people, questioning whether she can pull it off or not.
"Entering the luxury beverage market has had its challenges of course but through strategic planning with a clear vision and a great team who understood all the logistics, it has proven a success. There are many moving parts, so you have to keep your eye on everything, all the time," she told the publication.
A Very Bonang Year
With much anticipation and baited breath from the fans, Bonang's new show just broke the viewership records. Queen B's show broke the record of the number of people who tuned in to a SABC show. Well, it's no surprise, as the show was highly talked about show on social media before it's debut and after it aired.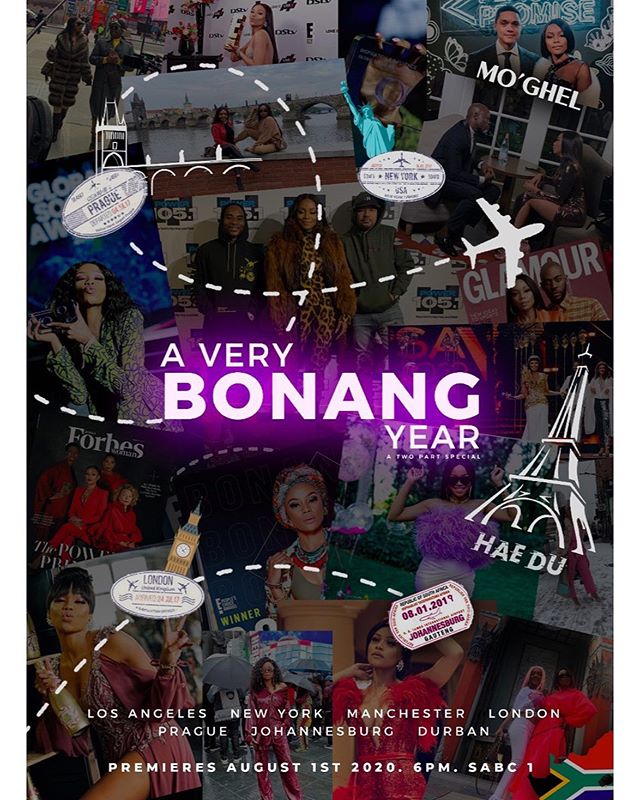 "A Very Bonang Year" gave viewers a look into the media personality's plans for her global expansion and her next steps in her career as she dominates as a businesswoman.
Bonang Matheba's A Very Bonang Year Part 2 has broken records by garnering over 2 million viewers on SABC 1. This is an improvement from the record-breaking part 1 of her reality show which gained approximately 1,86 million viewership.
It was also social media's hot topic as the #AVeryBonangYear hashtag reached an astounding 2.2 billion impressions over the broadcast period.
Bonang Matheba Kids
Is Bonang ready to settle down?
Queen B assured fans that her future definitely does consist of kids however at the moment she still wants to focus on her career and her lifestyle that involves a lot of travelling, alcohol and partying.
The entrepreneur and reality TV star went on Instagram Live for an interview with IOL where she opened up about the pressures people put on her in terms of marriage and starting her family now that she is in her 30s.
"My life right now I want to party, to enjoy my alcohol beverages, to go to night clubs and party. I want to get on an Emirates plane at two o'clock in the morning and not stress anybody," she said.
She said when she does eventually have kids her life will completely stop but she wants that to happen when she has enough money to do so and not be completely dependent on the father of her kids should he lose his income.
Bonang has always said she's a boss but her recent cover shoot for Forbes Africa solidifies that she isn't all talk.
Bonang revealed today that she is the cover girl of Africa's most influential business magazine Forbes Africa's March issue.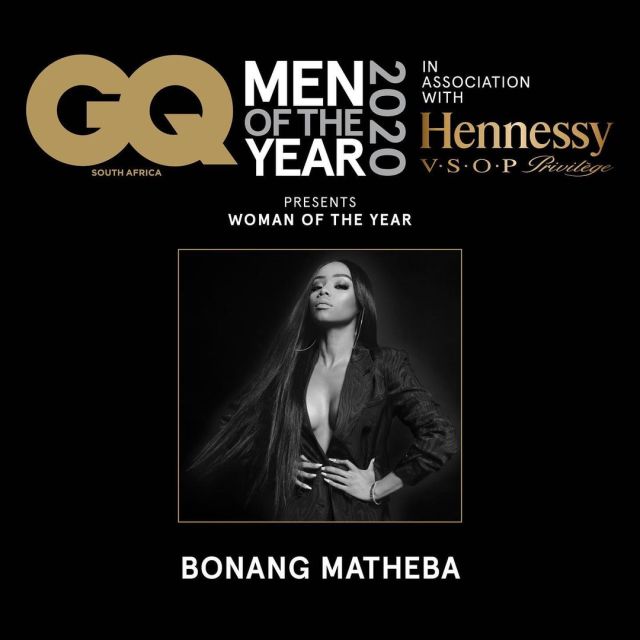 The issue features a list of movers and shakers across the African continent including Ugandan Diplomat and Executive Director of UNAIDS Winnie Byanyima, South African Businesswoman Irene Charnley and Cameroonian Tech Entrepreneur Rebecca Enoncho.
Bonang Matheba Age
Bonnag Matheba was born on June 25, 1987. She is 33 years old.
Bonang Matheba Early Life
She grew up in the North West's capital city, Mahikeng. Her full name is Bonang Dorothy Matheba. Bonang's parents, Charlotte Mokoena and Andrew Gampi Matheba were her biggest role models growing up. Her father is a respected professor. Bonang's mother is currently the Executive Vice-President for HR and Corporate Affairs at Sasol.
Bonang's family moved to Johannesburg when she was still a child. She lived in Hillbrow and Soweto's Pimville community before making it big in the entertainment industry.
Bonang's happy family unit ended when her parents separated. "They gave me love and attention. It was a physical separation, but the love they had for each other and me outweighed everything that was happening around me," she said in the documentary, Six Zeros To My Name.
Bonang has two half-siblings, model Reabetswe 'Rambi' Sechoaro, and younger brother Thabo Mokoena.
Bonang Matheba Birthday
Bonang Matheba is known for throwing herself lavish birthday parties. Her 30th birthday party in 2017 cost a whopping R500 000. The event took place at Summer Place in Hyde Park – one of Johannesburg's most exclusive venues.
"It is going to be a big party… .I've saved for over two-and-a-half years, so the budget is crazy – it's like a wedding," she told S Magazine ahead of the big day.
Dancers from the Joburg Ballet Company were on hand to perform on the night. Bonang looked stunning in a custom-made dress by local designer, Gert-Johan Coetzee. Planner to the stars, Precious Thamaga from Precious Celebrations, helped Queen B create the spectacular party.
Instagram content not found (Possibly removed by the user)
Link: https://www.instagram.com/p/BWUj5mSlx4z/?utm_source=ig_embed&utm_campaign=loading
Bonang Matheba's Career
Bonang, who is a Global Citizen ambassador, has also been described as a style icon.
Her work ethic is comparable to that of Beyoncé. The stars share the same nickname, Queen B.
Bonang has won numerous awards since making her TV debut on Manhattan Fantasy Challenge in 2002 at the age of 15.
She got her first big break TV break on SABC 1's popular music show, Live AMP. Queen B co-hosted the show from 2007 to 2012.
Bonang has also worked on Afternoon Express, Clash of the Choirs SA and Presenter Search on 3.
Her other TV appearances include InterSEXions, Tropika Island of Treasure 3, 10 Over 10, Glambition, Miss South Africa and BBC World News.
Bonang had a successful radio career on YFM and Metro FM.
The road to success is not without drama. Bonang has reportedly had beefs with some of her famous peers including Pearl Thusi and Lerato Kganyago.
With more than eight million followers on all her social media pages combined, Bonang has some of the most loyal fans on the continent.
She won the "Best Inspiration and Influence" award at the Global Social Awards in Prague, Czech Republic, in 2019.
Bonang Matheba Book
Bonang Matheba released her best-selling book, From A to B, in 2017. She detailed her journey to stardom in the book and shared some intimate details about her life, including the abuse she suffered at the hands of her ex-boyfriend.
While she did not mention her ex's name in the book, it is widely known that Bonang accused DJ Euphonic of domestic violence during their relationship. He denied the allegations.
Bonang's on-again, off-again friend, Somizi Mhlongo, threatened to sue her over the contents of the book. Bonang claimed in her book that she stopped speaking to her BFF after he became friendly with her abusive ex-boyfriend. Somizi denied her version of events and did not waste time sending her a legal letter.
We confirm sending a letter to Ms Bonang Matheba's management regarding the usage of our client's name in her book. Our client doesn't have a problem with his name being used in the book as long as the details and information relating to the events are truthful. Our concern at this stage is that this is not the case," Somizi's spokesperson Thato Matuka told the Sunday World in 2017.
Bonang Matheba & kids
Bonang Matheba does not have a daughter and has stated in several interviews that she is in no rush to have children. The TV presenter does, however, love kids and wanted to be a teacher growing up.
Bonang is planning to open a school in Soweto. Her late grandmother, who helped raise her, lived in Soweto and she only has fond memories of the township. Bonang's no-fee private school will reportedly be a community-driven facility with mothers getting an opportunity to work there.
Queen B also has a bursary fund that helps girl pursue their tertiary studies after high school. She hopes to put 300 girls through school by 2030.
Bonang Matheba and AKA
Bonang Matheba's relationship with rapper AKA was the talk of the town in 2015. The couple's romance allegedly started while AKA's girlfriend, DJ Zinhle, was pregnant with their first child. Zinhle accused on her blog in a post about their break-up. Both Bonang and AKA denied the cheating claims and threatened to sue. Neither one ever did, and it soon became clear they indeed were a couple.