Bonang leaves Mzansi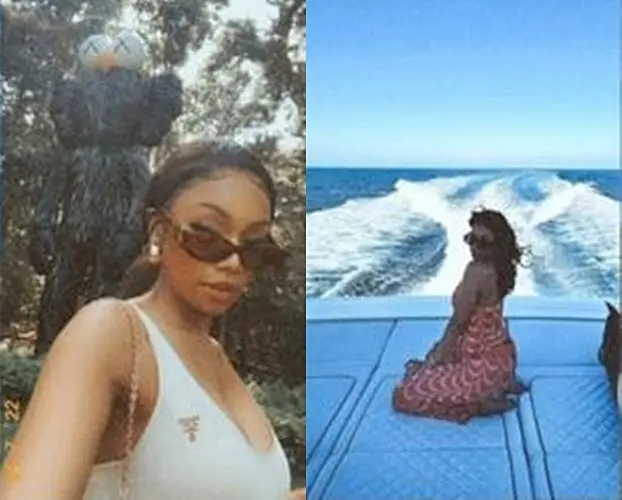 South African media personality and Reality TV star, Bonang Matheba is back in the States and this time she served some fire content in the Hamptons.
Bonang took to her Instagram stories to share what she has been up to in the past few days and it turns out that she is actually in the Hamptons, in New York City.
Bonang always proves that she has a life that many envy and we are here for it.
…my life?!! 😍🥰❤️ sometimes I khant' believe ukuth' vele this is moi?!

— Bonang Matheba 👑 (@Bonang) July 23, 2022
…..My favourite human @Bonang enjoying her life in The Hamptons. USA looks so good on you. Stay there my love pic.twitter.com/ghXzwo1yfs

— Maverick Huzaifah (@DJMaverickZA) August 3, 2022
Bonang Matheba at the Hamptons; New York City pic.twitter.com/trwwH4DE56

— Musa Khawula (@MusaKhawula) August 3, 2022
That time @Bonang is in the Hamptons with Ramona and Countess Luanne! pic.twitter.com/Zg3FuWOw8q

— jarreddoyle (@jarreddoyle13) August 3, 2022
It is said South African Media personality Bonang Matheba will soon make cameo appearance on the popular reality TV show *The Real Housewives of New York City* soon as seen visiting her friend Countessa Luanne who's a cast member on the show🌸 pic.twitter.com/bryPh2ABJ3

— Charlieafrikka (@JohnsonAwalle) August 3, 2022
I love the aesthetic on that Bonang Hampton clip…

— Shaolie (@ShaolieShaolin) August 3, 2022
Bonang has some business in New York City and some people think that just because she does not post much, she is no doing anything in the States. In an interview Bonang explained what she is doing in New York but did not go too much into detail.
"I am home, but I am still very much a New York girl. I will be going back in a couple of days," Bonang said in her interview with Drum. "I was working. People tend to think that when they don't see what it is that you are doing, you are not busy, but I have many surprises on the pipeline," she added.
Bonang told the magazine that she has always wanted to challenge herself and being in the States allowed her to do that.
"I always wanted to challenge myself when I felt I had reached the roof at home…The next step was for me to see the world and where I can go," she said.