South African rapper Boity's Alcohol Prices Raise Eyebrows
South African rapper Boity's Alcohol Prices Raise Eyebrows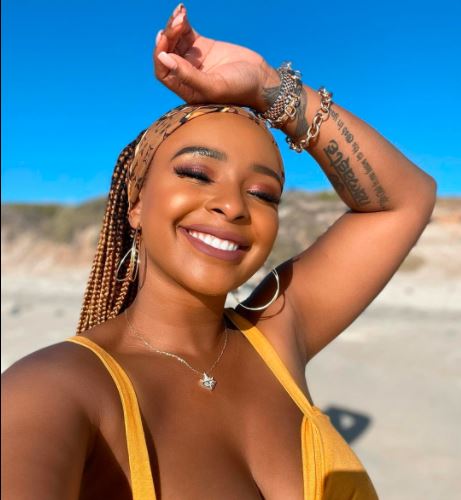 South African rapper Boity Thulo has come under fire for the outrageous prices her newly launched alcohol sells for in the market.
The '4436' hitmaker recently followed in the footsteps of many of her celebrity colleagues in the alcohol industry when she launched her own alcoholic drink called the BT Signature.
Announcing the move last month, she posted a photo of herself sipping on her BT Signature and a few photos of the beverage with the caption:
"We are our ancestors wildest dreams. Introducing the new kid on the block #BTSignature. Get yourself a bottle of BT Signature at all. it's peachy, it's sparkling, it's oh so tasty, and we've got a nan alcoholic version too for the next four days."
"What a time to be alive! I am so honored to introduce you to y'all, my new baby! Introducing our new favorite drink. #BTSignature is about to bring peach fun to every occasion. And it's brought to you by yours truly," she added.
However, Twitter users were shocked to learn the prices of her products and quickly called her out.
@Huupo tweeted: "Boity called us unemployed roaches and now she expects us to buy a 24 pack of nonalcoholic drinks ka 600? Lmao what kind of drugs do these celebrities smoke?"
@Youtuber Nomaswazi tweeted: "Boity's one is coming off a bit weird. She's outpriced herself from her competitors and is selling BT at Shoprite which isn't for premium consumers. The best celebrity drink is Bonang's sparkling wine can. Fresh packaging, the drink slaps and is the same price as a sparkling wine."
Check other reactions below:
Clearly am not the target market for this Boity alcohol…12 pack for R600 it remind me of the take it or leave it period during hard lockdown. pic.twitter.com/AHt3vm8PCi

— Simon_Pela (@simon_pela) April 9, 2021
Boity is crazy, what the hell is she trying to pull?🤣🤣🤣 pic.twitter.com/8FdSYmURFT

— Adv Thulan Madonsela (@Callivillae) April 9, 2021
Boity is crazy, what the hell is she trying to pull?🤣🤣🤣 pic.twitter.com/8FdSYmURFT

— Adv Thulan Madonsela (@Callivillae) April 9, 2021