Boity Thulo conquers the Devil's Pool in Victoria Falls – Pics & Videos
Boity Thulo conquers the Devil's Pool in Victoria Falls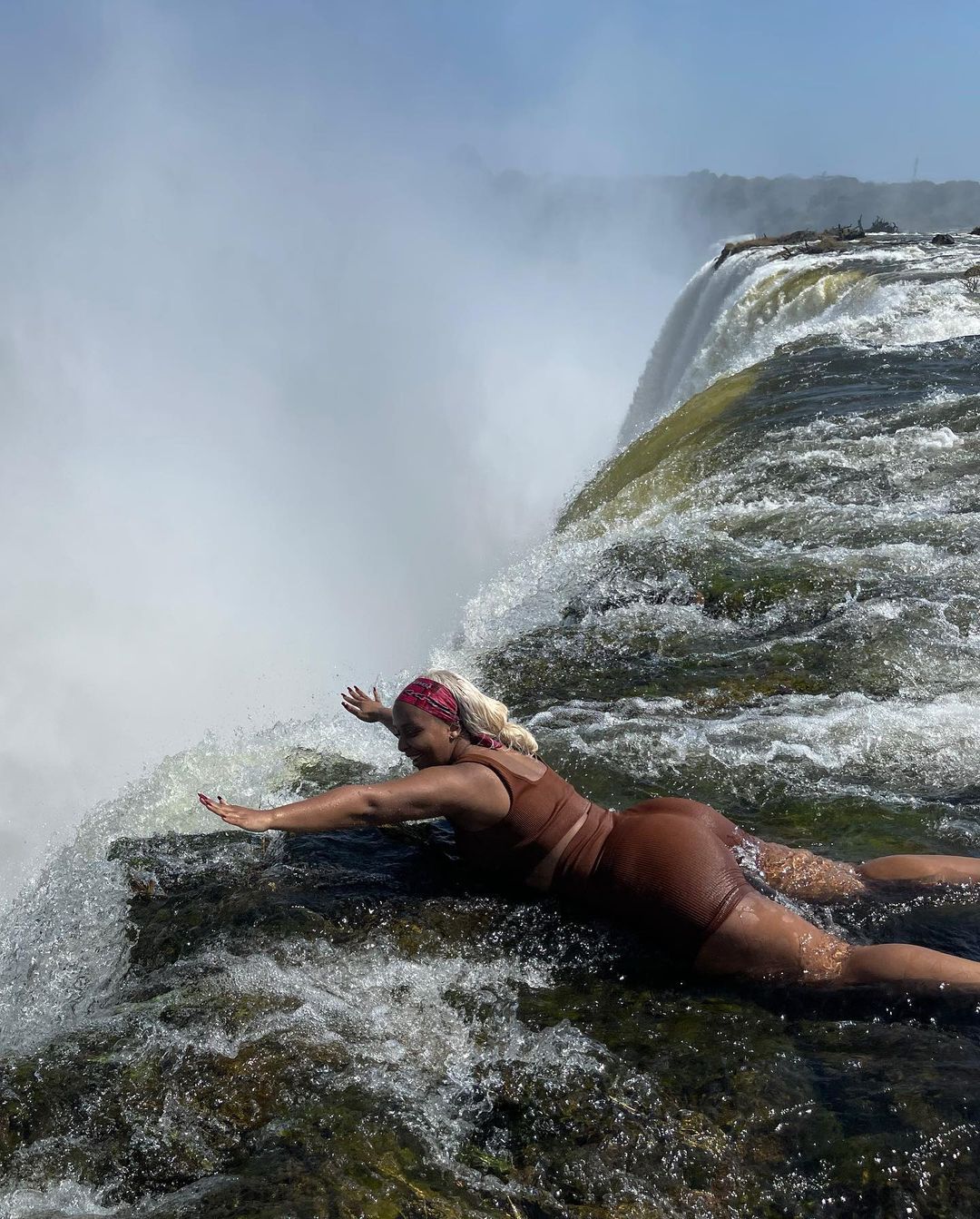 As far as birthday celebrations are concerned no Mzansi Celeb is topping this year's festivities by Boity Thulo! The beautiful Mzansi Celeb was in Victoria Falls and showed that she is an adrenaline junkie and this might be right at the top as far as birthday celebrations are concerned!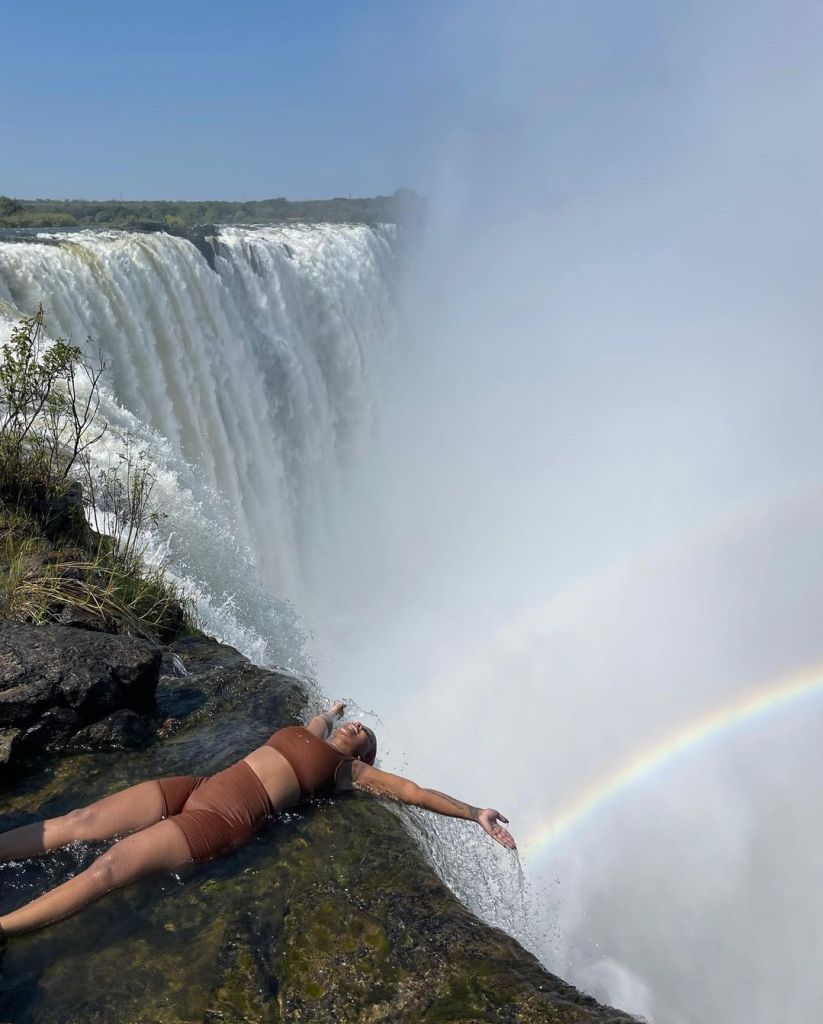 Boity took to her social media and shared these amazing pictures from the mighty Victoria Falls… She captioned them – One of, if not THE GREATEST experience of MY LIFE!!! Bucket list moment! On the edge of a wonder of Africa! God is Glorious! ❤️❤️❤️❤️ The perfect birthday gift! #AdrenalineJunkie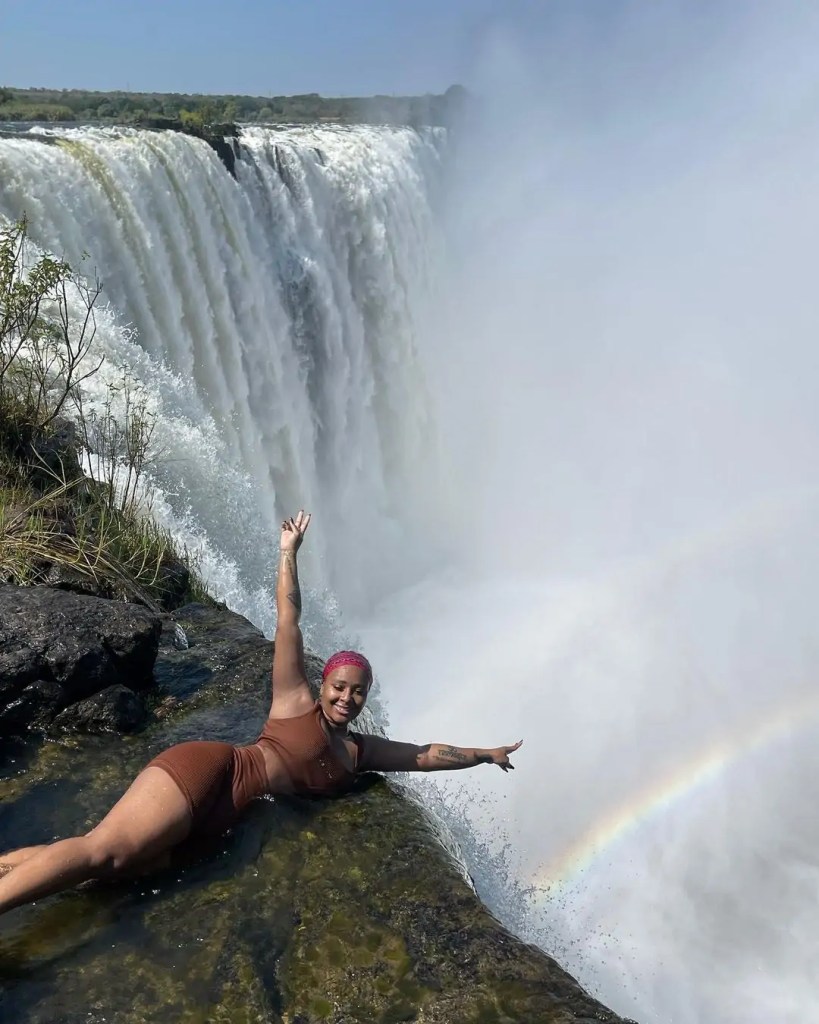 There is no denying it, Boity Thulo is an adrenaline junkie and she has these pictures and videos to prove that. Boitumelo Thulo aka Boity was born on 28 April 1990 and this year she celebrated her birthday in style… Watch the video as Boity takes over Victoria Falls!
The Devil's Pool is a natural wonder located on the edge of Victoria Falls, one of the world's largest waterfalls, which straddles the border between Zambia and Zimbabwe. The pool is a small lagoon enclosed by rocks and located right at the top of the waterfall, where the water flows over the edge and drops more than 300 feet down. During the dry season, when the water level is low enough, visitors can take a guided swim to the edge of the falls and even peer over the edge into the churning abyss below.
It is a thrilling experience that offers breathtaking views of the falls and surrounding scenery but also requires a high degree of caution and expert guidance due to the strong currents and dangers of the falls. The Devil's Pool is a must-see for anyone visiting Victoria Falls, but it is not for the faint of heart. Our birthday girl managed to conquer the scary Devil's Pool with no problems! Kudos to her!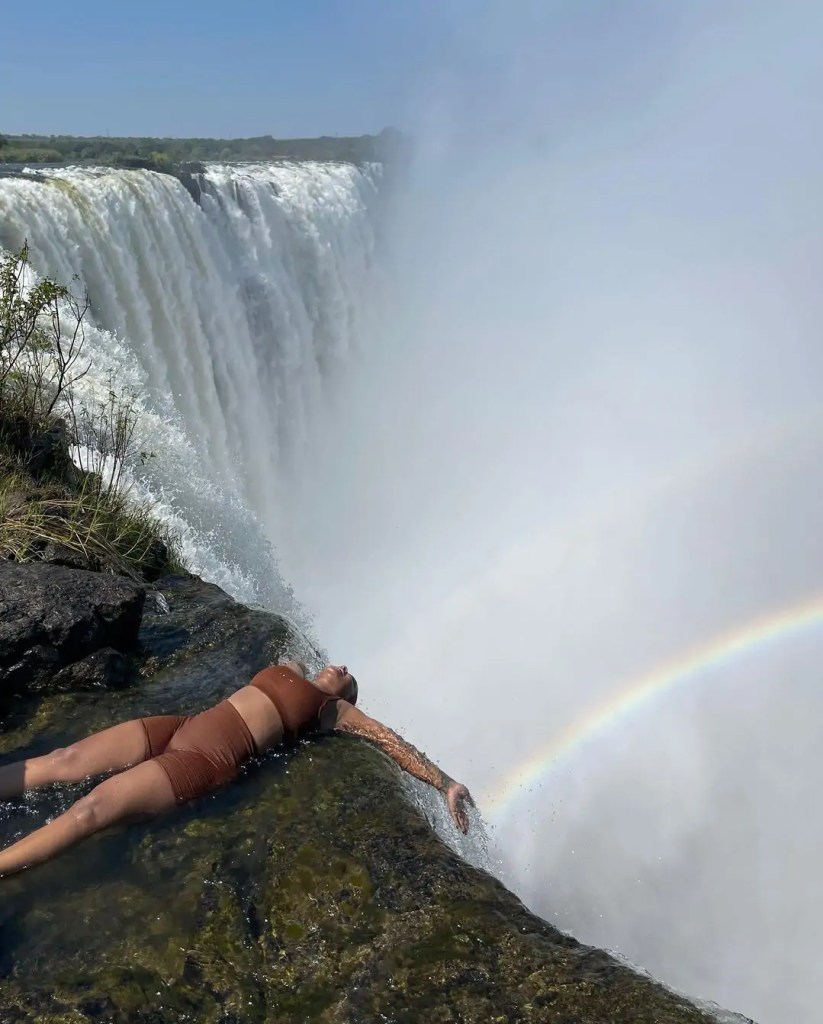 From these images of Boity Thulo, we can surely recommend Victoria Falls as a perfect destination for birthday celebrations… So we thought if you are not like Boity Thulo and you are not an adrenaline junkie, what else can the place provide…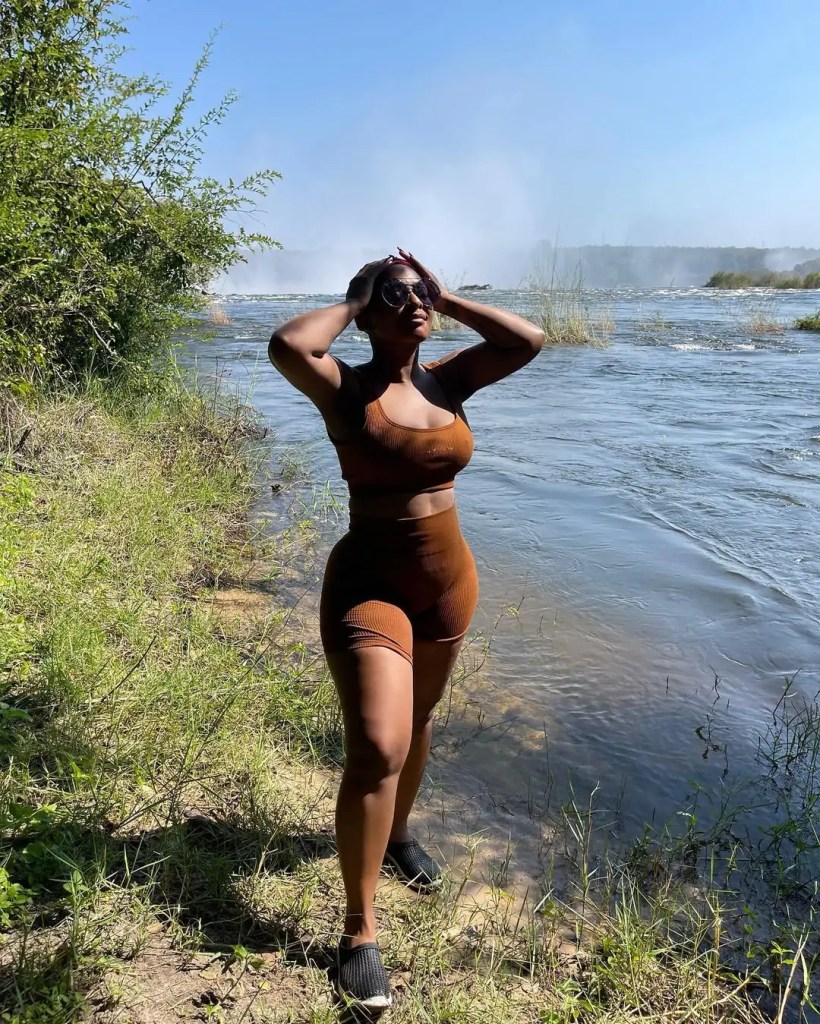 Victoria Falls is a spectacular natural wonder that offers visitors many other exciting activities besides the famous Devil's Pool. For example, visitors can take a helicopter or microlight flight over the falls to get a bird's-eye view of the majestic cascades and the surrounding landscape. Another popular option is to go on a sunset river cruise along the Zambezi River, where you can watch the sun go down while enjoying the scenery and spotting wildlife such as hippos and crocodiles.
Other activities include bungee jumping, white-water rafting, and zip-lining. Additionally, the area is home to several national parks, where visitors can go on guided safaris to see elephants, lions, giraffes, and other wildlife up close. With so many exciting things to do and see, Victoria Falls is a top destination for adventure seekers and nature lovers alike.