Boity Returns To Showing Body Goals
Boity Returns To Showing Body Goals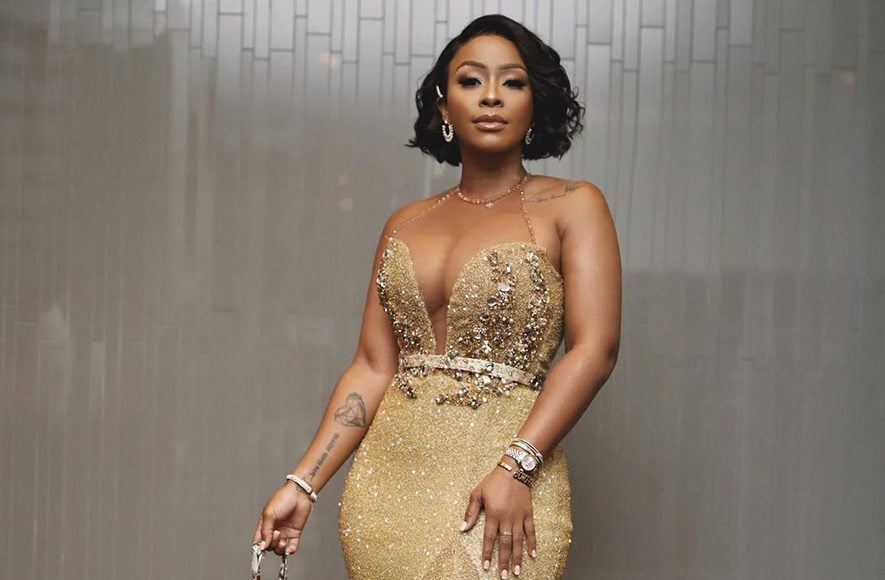 Boity Thulo is currently the most followed ZAlebs on Instagram with over six million followers and counting. Moreover, the media darling is considered one of the most beautiful ZAlebs. This is including the fact that Boity, similar to Minnie Dlamini before her marriage and recent divorce, has been considered to have one of the best bodies.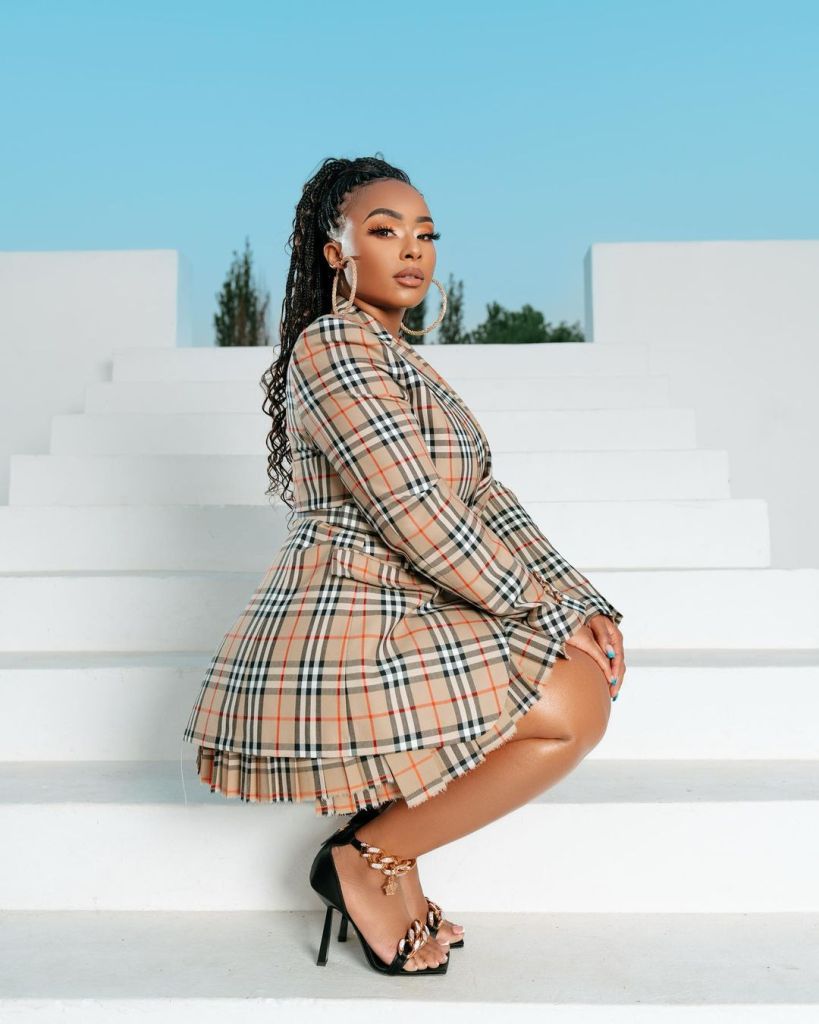 A fact that the reality star, rapper, and businesswoman has embraced throughout her career. Similar to back in February 2023 when she shared a series of images that had her going viral again as men and women commented on her body goals.
Proud member of the #ThickThighsSaveLives association. 😍😮‍💨❤️‍🔥😄 pic.twitter.com/OOx6r2L0ad

— Boity Thulo (@Boity) February 23, 2023
However, it seems that despite this fact, Boity was not particularly happy about her overall weight gain following her recent post.
Boity celebrates her return to her body goals
Boity rarely goes on Twitter recently. This is if she is not celebrating her fellow ZAlebs on their achievements. Similar to how she recently celebrated Gail Mabalane for her critical and public acclaim for her lead role as Zenzile Mwale on Netflix's Unseen.
However, recently, she returned to Twitter to exclaim her own disbelief. This is as she initially shared a tweet celebrating fitting into one of her dresses which she lasts wore over two years ago.
Yerrr, I looked hot last night!!! Yoh!!! 😭😭😭😭

— Boity Thulo (@Boity) April 21, 2023
I have not been able to fit in that dress for the past 2 years!!!! 😭😭😭😭😭 I'm back in my "body goals" bag!!!! 😭😭😭😮‍💨😮‍💨🔥🔥🔥🔥 💃🏾💃🏾💃🏾💃🏾💃🏾💃🏾

— Boity Thulo (@Boity) April 21, 2023
Seeing as the post was merely a tweet, tweeps took to the comments section to ask her to show receipts. As such, Boity shared the images of her snapping back to her preferred weight goals. Moreover, she went on to share the images on Instagram with an even lengthier post sharing:
"I mean, come on! I need to wear this dress more often! The best thing in my closet! And I will very much be posting professional pics of this look too! (Edit: I have not been able to fit into this dress for the past 2 years! I'm back in my body goals bag!)"
Boity celebrating her body goals comes off the back of her looks coming under scrutiny recently. This is as it was reported previously:
Digital content creator and rapper William Last KRM recently took to social media to share images of his time with Boity. The two had previously featured on the same remix by Boity titled 018's Finest, which was a track dedicated to their hometown of Potchefstroom.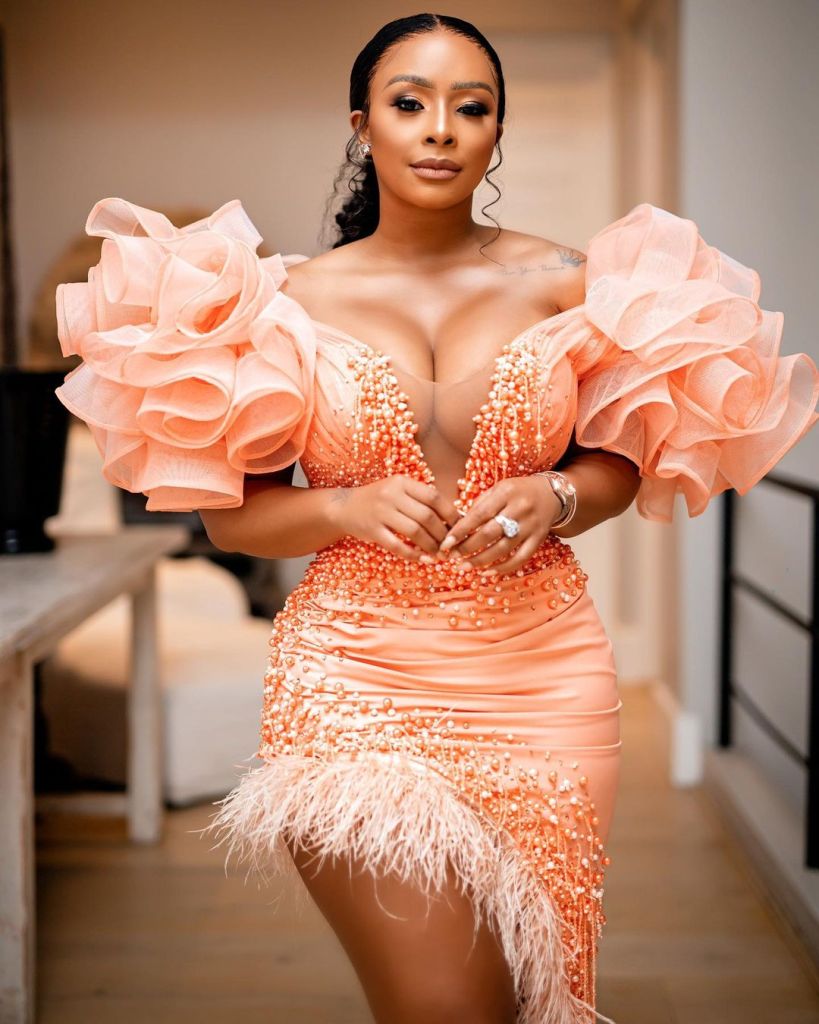 However, when the images hit Twitter, the focus was not on the reunion of the two Potch natives. Instead, it was on the visible scarring left behind from Boity's altercation with Bujy. As such, tweeps' vitriol was reignited again in the comments sections.
There were comments that called for Bujy to face jail time for what he did to Boity. Moreover, there were those calling for promoters and venues that continue to book Bujy to be boycotted due to the assault case that he faced.
Bujy really hurt Boity's face. https://t.co/00j3OcpPRi

— African ❤ Child (@petro_africa) April 4, 2023