Boity Issues A Statement After Exchanging Blows With Bujy Bikwa
Boity Issues A Statement After Exchanging Blows With Bujy Bikwa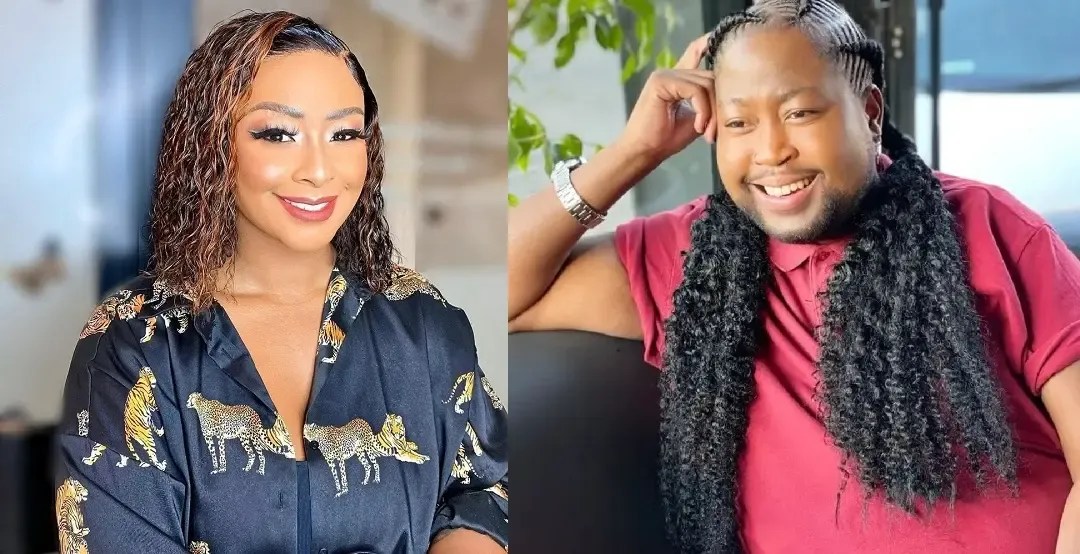 Reports from yesterday claimed that South African television personality Boitumelo Thulo was physically assaulted following an altercation with Radio Producer and Podcaster Bujy Bikwa.
The incident allegedly took place at the Courtyard Hotel in Midrand on Thursday evening following an argument. It is said that Bujy threw a bottle of alcohol at Boity which landed her in hospital.
This morning, Thulo addressed the reports through an official statement from her camp. She did confirm that she was assaulted and that she has opened a case against the culprit. She has asked for some privacy during this unfortunate time in her life and has left the matter in the hands of the Criminal Justice System.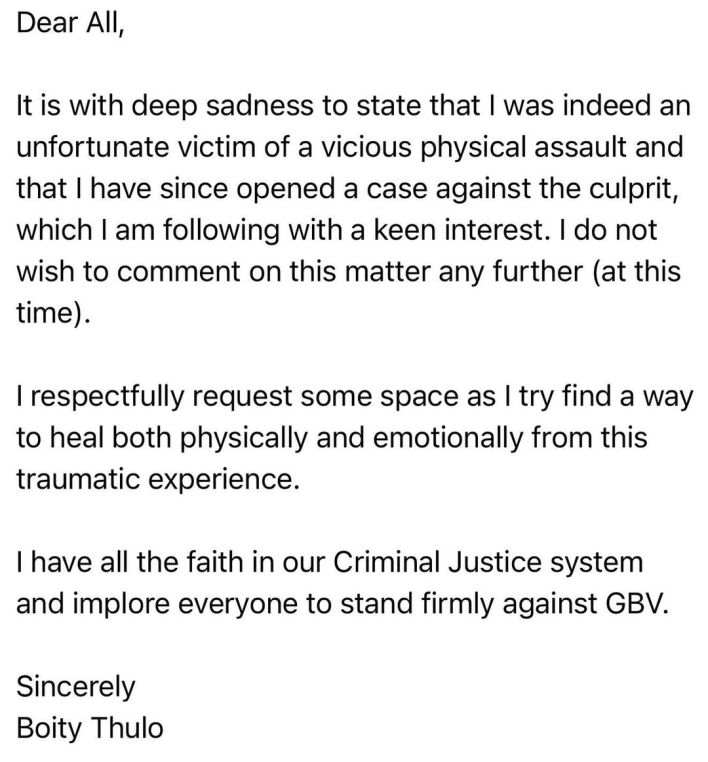 It is with deep sadness to state that I was indeed an unfortunate victim of a vicious physical assault and I have since opened a case against the culprit., which
I am following with a keen interest. I do not wish to comment on the matter any further (at this time).
I respectfully request some space as I try to find a way to heal both physically and emotionally from this traumatic experience.
I have all the faith in our Criminal Justice System and implore everyone to stand firmly against GBV.
Sincerely
Boity Thulo