Boity is the one who beat up Bujy – More info as both lose jobs
Boity is the one who beat up Bujy – More info as both lose jobs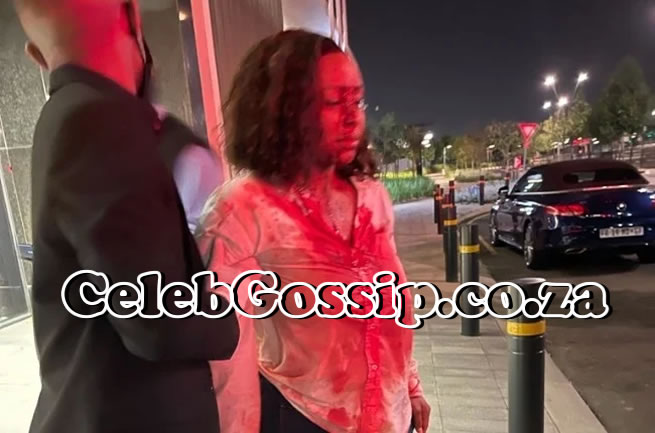 Just hours after being released on R2 000 bail on Wednesday, 6 October for allegedly assaulting Boity.
Former Metro FM presenter Bujy opened a case of crimen injuria against her at Midrand Police Station in Gauteng.
Bujy said he opened a case because he was also injured during their catfight that happened at the Courtyard Hotel in Midrand on Thursday, 30 September.
The two apparently got into an argument about spiritual callings while drinking.
It got to the point where Bujy allegedly threw a glass across the room, which hit Boity and left her with cuts to her face.
Bujy said: "The case has been opened and she deleted everything on social media about me as she was the one who attacked me when I tried to calm her down. She said I am famous for being fat and there is nothing more to me. She punched me and beat me, saying I was a man and could take it.
"The only mistake I made was to lose my temper and throw my glass at her. I didn't beat or drag her," he claimed.
Bujy said after the incident, he tried to reach out to Boity while she was in hospital.
"I was trying to resolve the matter."
Bujy said he never wanted the issue to go this far.
"Both of our careers are at stake. Since this incident, I have lost so many jobs. My new TV show is being cancelled, thanks to Boity and all the lies she told."
After spending six days in jail, Bujy said he is hurt and distraught.
"I spent the whole time in prison in pain, I was surviving on pain killers, due to the punches that she gave me, I only got proper medical attention after I got out," he said
The case against Bujy was postponed for further investigation.
Boity didn't answer her phone when contacted.
Colonel Dimakatso Sello confirmed that a case has indeed been open against Boity.
"The police in Midrand are investigating a case of assault with intent to cause grievous bodily harm after a 33-year-old male was arrested. It is alleged that the suspect hit the 31-year-old female with a bottle," she said.
"The suspect made an appearance at the Midrand Magistrates' Court yesterday, 06 October 2021. He was released on bail of R2000."
"After he was released, he also opened a case of common assault against the 31-year-old female. Police investigation continues," she concluded.