Blue Mbombo celebrates hitting 1 million followers on Instagram
Blue Mbombo celebrates hitting 1 million followers on Instagram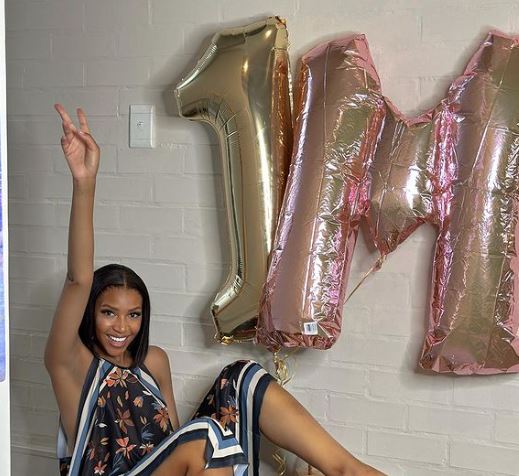 Blue Mbombo has hit 1 million followers on Instagram.
The TV personality embraced it as a huge milestone as she did a photo shoot to mark the feat.
Taking to Instagram, she shared snaps with a 1M in the background and captioned them with a note of gratitude to her supporters.
" Casually told ubaba ka girl that I reached 1 Million Instagram followers and got home to this. Too cute. I am greatly thankful to everyone for all the love, appreciation and support. I love you fam," she wrote.
Some of her followers congratulated her as she celebrates.