BIRTHDAY GIRL BONANG MATHEBA HEAD OVER HEELS IN LOVE
BIRTHDAY GIRL BONANG MATHEBA HEAD OVER HEELS IN LOVE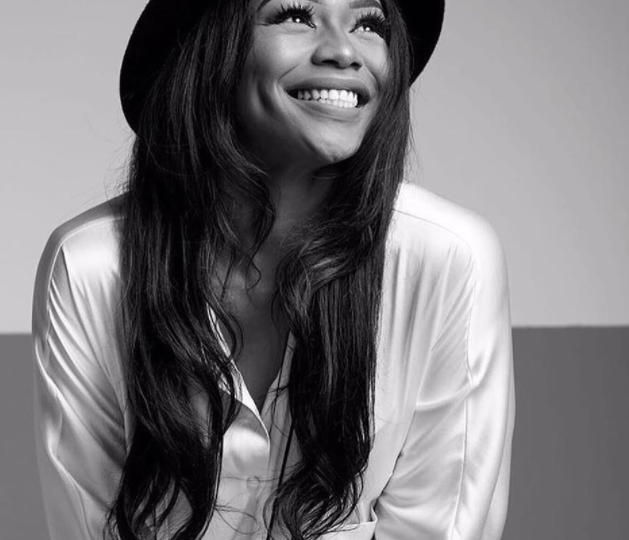 Has cupid's arrow landed at Bonang Matheba? If her latest, now-deleted tweet is anything to go by, then Queen B might be smitten over a possible new bae. The birthday girl is on cloud 9 and one might think New York is treating her well, but we have learnt that a man has waltzed his way into her life.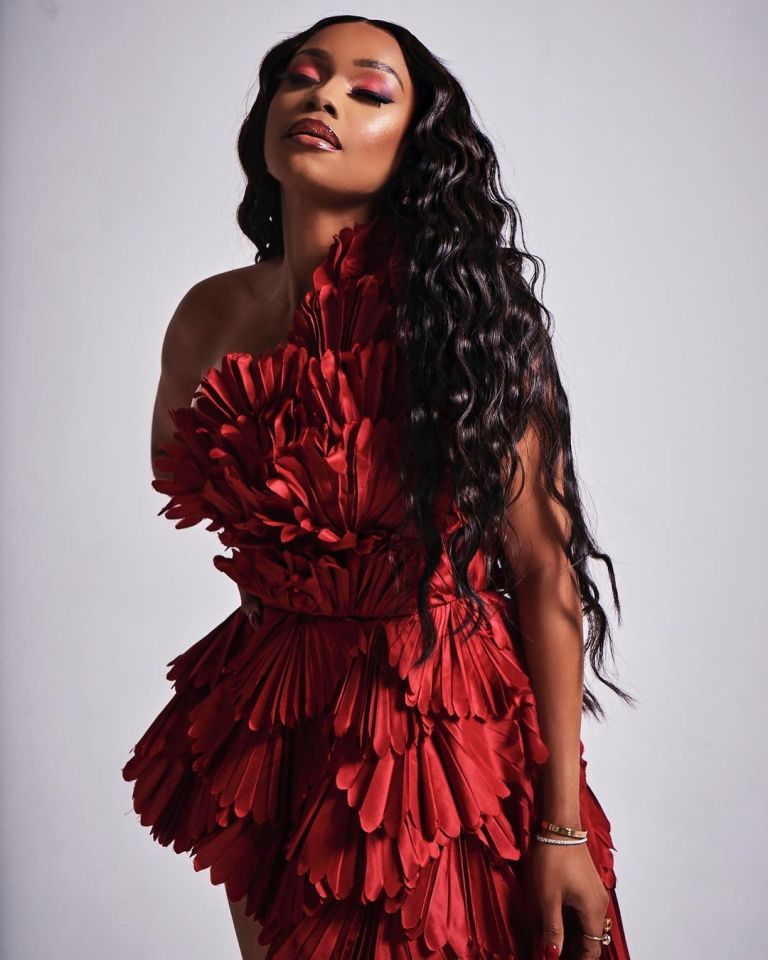 Last night, Bonang posted a very cryptic tweet which suggests she has met a new man. Realizing the chaos she caused with that tweet she quickly deleted it. It was then followed with a GIF of her flicking her hair and captioned it with a heart and in love emoji.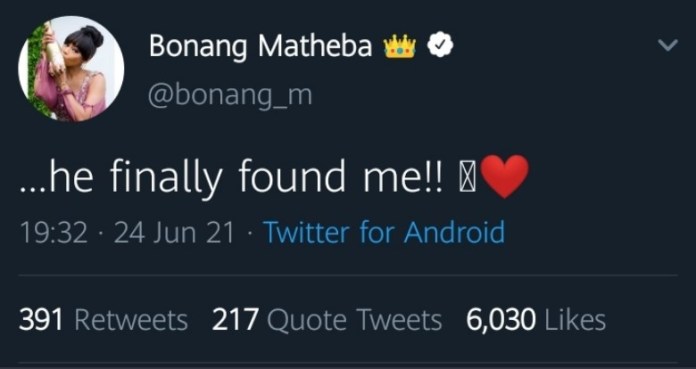 "He finally found me," tweeted Bonang and added a heart emoji. 6K likes and 400 retweets later, Bonang decided to delete the tweet which kept us guessing and itching to know what she is on about. It is not rocket science what Bonang is referring to but you never know with these ZAlebs.
— Bonang Matheba 👑 (@bonang_m) June 24, 2021
If you were lucky enough to have found the tweet before it vanished into thin air, you would have gotten the pleasure of scrolling past her comments section. Bonang was asked by one of her followers will she be posting this mystery new man and she said 'NO.'