Big Zulu visits Esther Mahlangu after she got attacked
Big Zulu visits Esther Mahlangu after she got attacked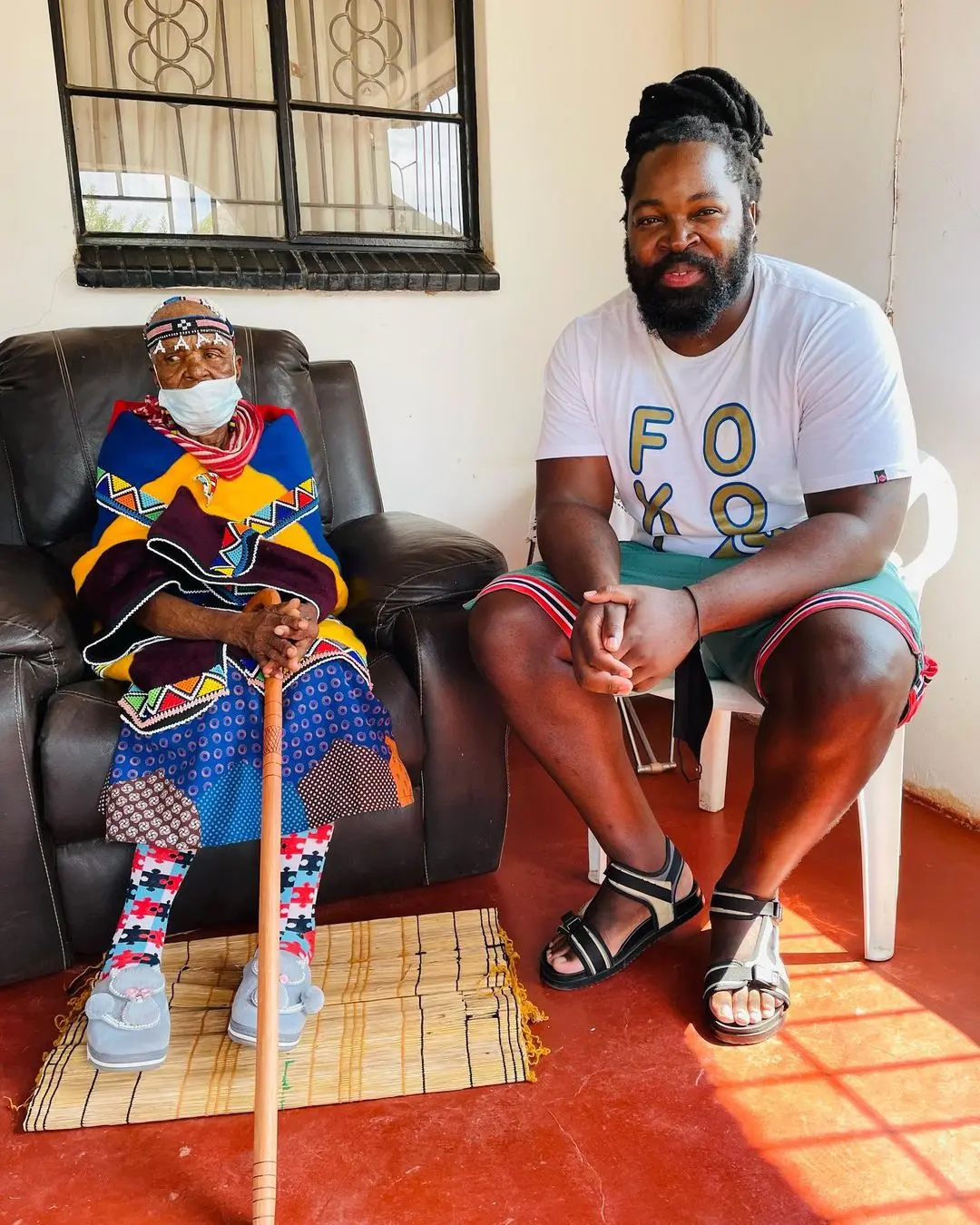 Big Zulu visits South African legend, Esther Mahlangu days after she got attacked in her home.
The singer shared photos of himself in the gogo's house and people have taken to the comment section to praise him for having a big heart.
He said he feels blessed seeing her, and she's also promised to gift him a piece of art.
"I was so blessed today, it was great joy and blessing to finally arrive at the courtyard of my grandmother Esther Mahlangu's house, she said she will draw me a Carvela. Thank you so much KwaNdebele," he `wrote.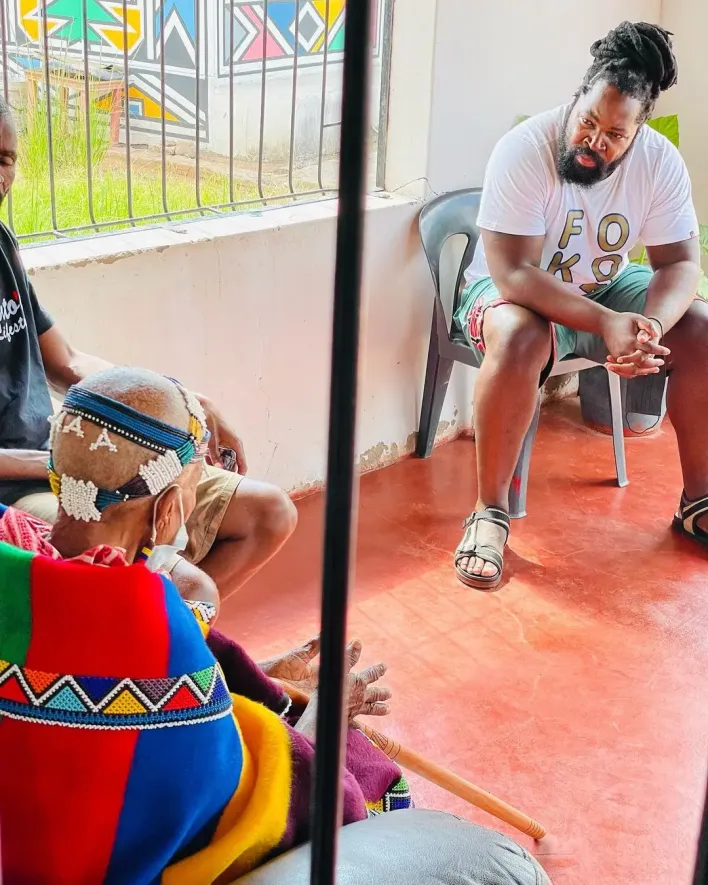 Esther was violently attacked and robbed in her home on the 19th of March; the unknown criminal went away with her firearm and money.
SAPS Provincial spokesperson Brigadier Selvy Mohlala said that "the man then allegedly grabbed her and punched her in the face before tying both her hands with a cable and tried to strangle her until she reportedly became unconscious."
"The woman sustained some bruises on her face and the matter was reported to police at Siyabuswa whereby a house robbery case was opened, hence the manhunt," Mohlala added.