Big Zulu opens up on the pain he faces as a celebrity
Big Zulu opens up on the pain he faces as a celebrity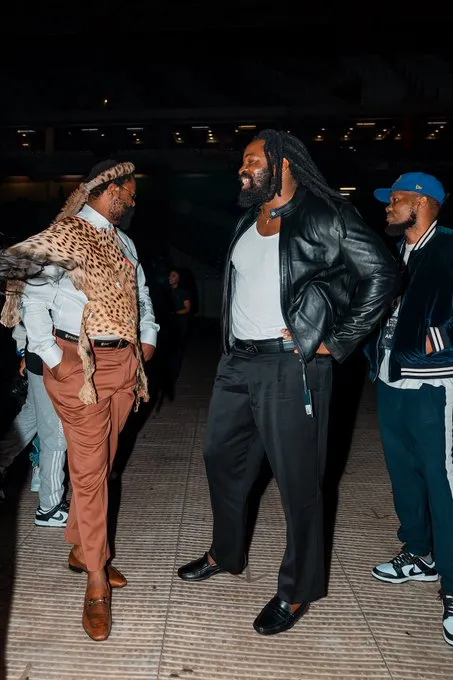 Mzansi rapper Big Zulu has opened up about how cyberbullying pains celebrities when they are attacked, insulted and judged and they can't even respond.
This after he came under attack over the weekend for what he was wearing during the Metro FM Music Awards.
He wore a leather jacket, which still had the price tag, and social media users could not stop commenting on it.
Big Zulu
People accused him of showing off that his jacket cost about R15 000, while others said he kept the price tag so he could return the jacket to the store after the awards.
However, Big Zulu, whose real name is Siyabonga Nene, could not explain why he was wearing the leather jacket with the price tag.
Big Zulu said it is difficult for celebrities as they are always insulted and they face hate, but can't respond.
"Today, I'm opening up. It is difficult to be a musician. We always face insults, hate and are always insulted and called bad names on Twitter and Facebook.
"People are always on standby to attack us. In this industry, you don't know your enemy and your friend," he said.
Big Zulu won the Best Group Award as Inkabi Nation at the awards.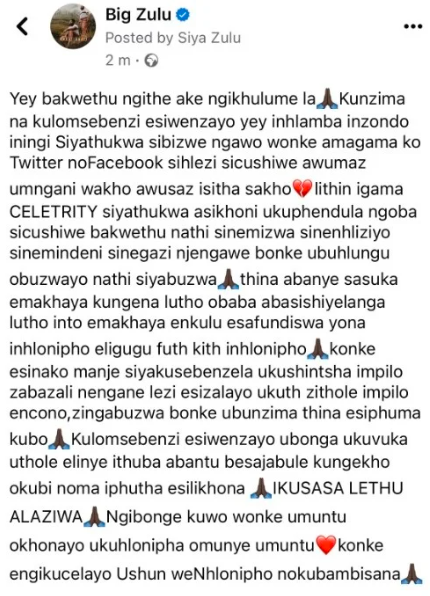 He asked all those who attack, insult, and hate them to stop it and show them respect.
"All that we have, we work hard to change our lives and change the lives of our parents and the lives of our children.
"In this work we thank God if we wake up and get another chance where there is nothing people are insulting or attacking you trying to find the mistake. All I ask is respect and thank all those who are still able to respect other people," he said.