Big trouble for Somizi as Mohale leaks photos of his injured face and damaged car after he beat him
Big trouble for Somizi as Mohale leaks photos of his injured face and damaged car after he beat him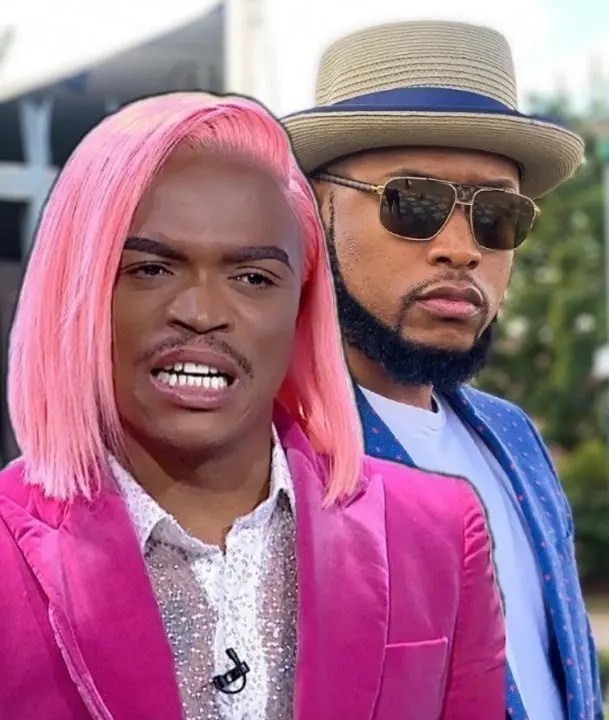 Mzansi entrepreneur and media personality Mohale Motaung shares pictures of his bruises following an alleged abuse incident he claims was caused by Somizi. In his tell-all interview which was almost an hour long, he sat down with Aldrin Sampear for a Showmax called Mohale: On the Record.
In the interview, Mohale alleges Somizi was upset that he went to an event in Durban without his approval. He then alleges Somizi abused him and said he wants to mess up his "pretty face."
Here are some of the pictures from Mohale, who also shared the damaged car that he claims Somizi refuses to fix, or even replace.
Mohale Motaung shares a picture showing the injuries he suffered after being assaulted by Sarafina. pic.twitter.com/IeNdnuOZGz

— Musa Khawula (@MusaKhawula) August 8, 2022
Mohale Motaung also shared a picture of his car that was damaged by Sarafina the night Sarafina tried to drive him off the road.

Sarafina is refusing to fix Mohale's car. pic.twitter.com/QcPGgENPuw

— Musa Khawula (@MusaKhawula) August 8, 2022
Mohale explained the abuse in full detail in the interview, "The particular assault I am talking about was the one that took place in our home and for me, it was seeing that person in a way that I had never seen him before. He was angry at the fact that I went to work in Durban, and I remember coming from Durban and finding him sitting on the couch waiting for me and he immediately said where are you coming from and I said what do you mean because you know where I am come from," he said.
"I remember he had a bottle of champagne in his hand and I was trying to take off the clothes I was wearing and he started spilling champagne on me. With me trying to find out what was going on he started beating me up and I remember him saying he needs to mess up my face because this beautiful face is messing things up for him and I remember covering my face because the shoes he was wearing were going to damage my face," Mohale continued.
"He started hitting me in the ribs and legs and I couldn't walk. I crawled down the stairs at that point I believed my ribs were broken because I couldn't move this part of my body and in doing that I reached for my car keys and I ran out."
Mohale said he sought medical advice from a friend who is a doctor, "I remember him trying to block the driveway with his car and I said to him if anything just allow me to leave. I called a friends of mine who is a doctor who was stationed in Vosloorus, and I remember him checking me and saying to me my ribs were not broken but there was a stretch in there and Somizi was calling trying to figure out where I was."
A friend of Somizi's, Thami Dish apparently intervened, "Thami said Somizi is sorry and it would never happen again and that I should go back to the house."